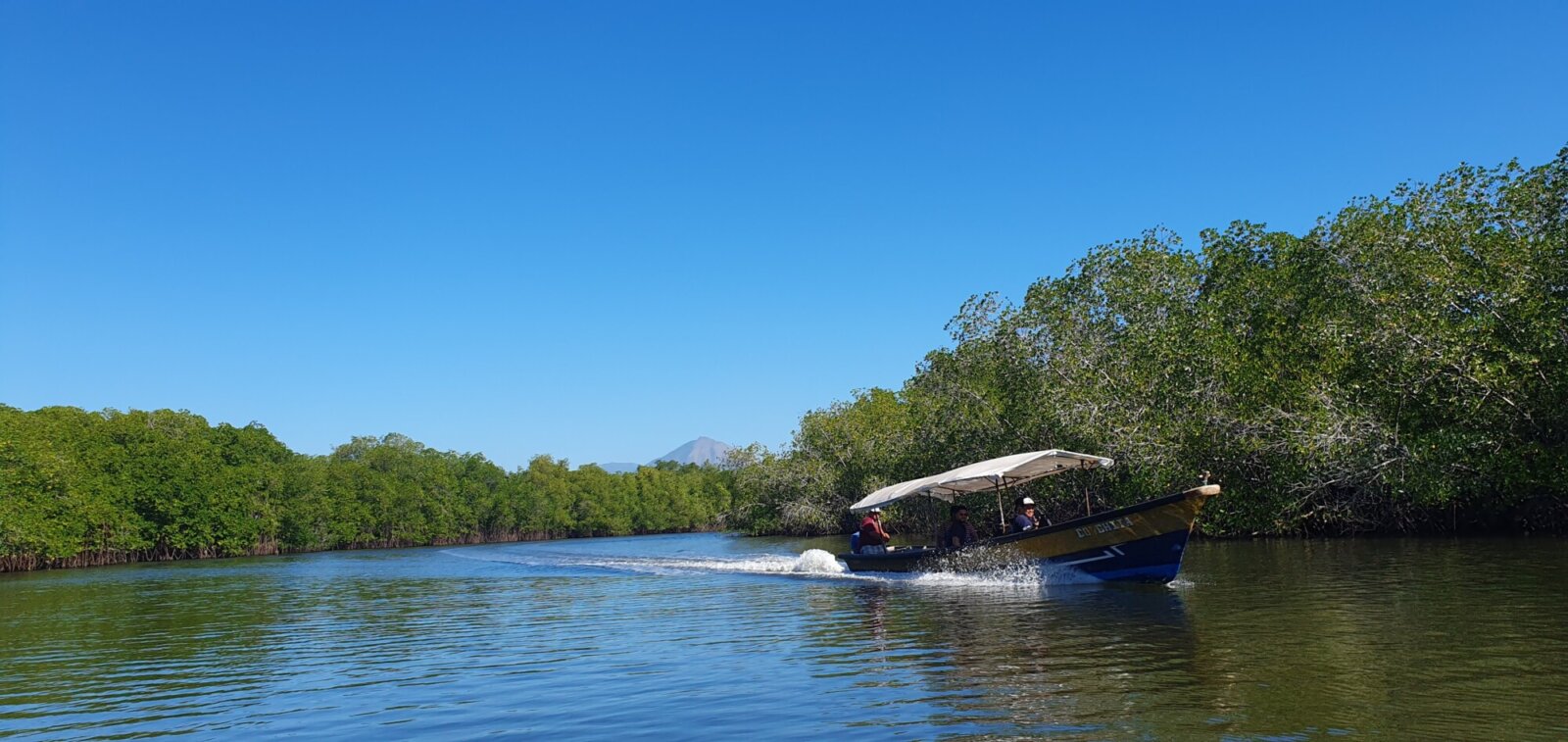 Dominic Wodehouse, PhD

Executive Director & CBEMR Trainer

Dominic Wodehouse, PhD

Executive Director & CBEMR Trainer

After a decade in international advertising, Dominic changed direction to follow his passion for the conservation of trees and forests. Since obtaining an MSc in Sustainable Development at Imperial College London/SOAS, he has taught Community-based Ecological Mangrove Restoration in multiple countries and completed his PhD on community mangrove management at Bangor University (UK). Executive Director since 2019, he is also a member of the IUCN Mangrove Specialist Group.

Linkedin Link

Alfredo Quarto

Co-Founder, Program & Policy Director

Alfredo Quarto

Co-Founder, Program & Policy Director

With over 40 years' experience in environmental communication and mobilization, former aerospace engineer Alfredo is the Co-Founder of MAP (1992). Prior to this, he directed the Ancient Forest Chautauqua, a multimedia traveling forum on old-growth forests and indigenous dwellers. He has published numerous articles, book chapters, and conference papers on mangrove forest ecology, community-managed sustainable development, and shrimp aquaculture.

Linkedin Link

Nick Hardigg

Interim General Manager

Nick Hardigg

Interim General Manager

Nick's public service career spans three decades, including 16 years as executive director for Alaska Conservation Foundation, Portland Audubon, and others. Since 2021 his work has focused on nonprofit consulting with a focus on leadership transition and organizational health. Nick earned his MBA from Yale University with a focus on nonprofit management.

Linkedin Link

Laura Michie, PhD

Program Manager & CBEMR Trainer

Laura Michie, PhD

Program Manager & CBEMR Trainer

Laura has over 10 years' experience in mangroves and coastal wetlands, specializing in ecosystem services, plant/animal interactions, and invertebrate ecology. She holds a PhD from the University of Portsmouth on the role of fiddler crabs in Indonesian mangrove ecosystems. Passionate about scientific outreach, Laura has acted as a scientific advisor on natural history documentaries for Terra Mater films and National Geographic.

Linkedin Link

Jim Enright

CBEMR Trainer

Jim Enright

CBEMR Trainer

Jim is MAP's former Asia Coordinator (1999-2018), overseeing every stage of our Thailand projects. Today, he continues to assist MAP with Community-based Ecological Mangrove Restoration (CBEMR) training workshops around the globe. Before joining MAP, Jim spent 7 years working on coastal resource issues in Thailand. Jim has an honors degree in Environment Resource Studies with a specialty in international development.

Linkedin Link

Martin Keeley

Education Director

Martin Keeley

Education Director

Martin brings 17 years' teaching experience and over 25 years in environmental education to his work developing and implementing MAP's Mangrove Curriculum. Before this, Martin was the founder and Executive Director of the Friends of Boundary Bay/Fraser River for Life Communications Society. With over 45 years' experience in communications and education, he has developed award-winning environmental education programs on wetlands.

Linkedin Link

Cassandra MacDowell

Education Program Manager

Cassandra MacDowell

Education Program Manager

Cass is a young environmentalist from the island of Cayman Brac who has a passion for education and environmental conservation. Cass gained a unique appreciation for wildlife and flora at a young age and volunteered extensively with various environmental nonprofits in the Cayman Islands. She joined MAP after just over a year volunteering with the Mangrove Education Project and their Cayman-based outreach program, The Mangrove Rangers.

Leo Thom

Creative Director

Leo Thom

Creative Director

Leo is an Emmy-nominated filmmaker, creating multiplatform content to improve the visibility of the organization and its projects. He founded and runs the annual Mangrove Photography Awards. Leo has just completed an MA in Wildlife Filmmaking at UWE, Bristol, in association with the BBC's Natural History Unit, with a view to becoming a producer director of natural history films. Previously an animator for environmental education, his previous clients include Asian Development Bank, Transport for London, Lion TV, and The Canal & River Trust.

Linkedin Link

Hesper Kohler

Development Assistant

Hesper Kohler

Development Assistant

Hesper is a science communicator and naturalist. After working summers as a fisheries biologist in Alaska, she later realized her interests lay in scientific outreach and spent several years working in environmental education before joining MAP in 2021.

Monica Gutierrez-Quarto

Art Contest & Calendar Coordinator

Monica Gutierrez-Quarto

Art Contest & Calendar Coordinator

Monica is a Chilean artist and printmaker who is passionate about environmental conservation. For the last 22 years, she has helped coordinate the MAP International Children's Art Calendar contest – beautiful calendars that are becoming increasingly popular each year – and assists with database entry. She lives in Port Angeles, Washington.

Sam Nugent

Newsletter Director

Sam Nugent

Newsletter Director

Sam is MAP's part-time news editor, with years of experience in graphic design and marketing. He also works as the Marketing Director for a large automotive group in Port Angeles, Washington, where he is based. Sam has been an active member of MAP since its inception in 1992, serving as financial director, grant writer and other roles over the past three decades.

Linkedin Link

Bella Corpora

Program Development & Research Assistant

Bella Corpora

Program Development & Research Assistant

Bella has a background in nature-based and technological carbon removal methods. With MAP, Bella has facilitated CBEMR training for countries in the Latin America and Caribbean regions and conducts research for the team. She has worked for the UN Environment Programme and is currently a research fellow with a carbon removal think tank in Washington DC.

Linkedin Link

Rachel Biton

MAP Intern

Rachel Biton

MAP Intern

Rachel is a recent graduate from Eckerd College, Florida, with a BS in Marine Science with a Biology track. Formerly a research student in Dr. Lessmann's Wetland Restoration Laboratory conducting research on mangrove ecosystems, Rachel now plays an important role in MAP's Marvellous Mangrove program, creating a teacher's curriculum book that teaches children about the values and benefits of mangroves.

Ali Eggling

Operations Assistant

Ali Eggling

Operations Assistant

Ali's early passion for wildlife and nature led to volunteer work in environmental and animal conservation projects in Costa Rica, Thailand, and South Africa. Ali, a recent graduate with an MSc in Biodiversity and Conservation from Trinity College Dublin, Ireland, joined MAP in 2023 to pursue a career in environmental conservation and advocacy
Roger de Freitas

Board Chair

Roger de Freitas

Board Chair

Roger is a philanthropist who often works directly with local NGOs to develop their capacity to deal with a broad range of challenges. Before joining the Open Spaces Society as Vice President, Roger was Chairman of the BTCV, the UK's largest practical conservation charity and 2010 UK charity of the year. He is also a Board Advisor of Global Nature Fund.

Sherry Manning

Board Vice President

Sherry Manning

Board Vice President

For more than 20 years, Sherry has served in program director, development director, and grants management roles for numerous projects, from promotional events to a nationally broadcast radio series funded by the National Endowment for the Humanities. Since 2015, she has provided grants management and consulting for local and national organizations, including the Theodore Roosevelt Presidential Library.

Roan Blacker

Board Treasurer

Roan Blacker

Board Treasurer

With nearly 30 years of experience and more than a billion dollars of capital raised for his client's causes, Roan oversees MAP's finances and monitors the fiscal policies. He holds a degree in Economics and Latin American Studies from UCLA and an MBA from Columbia University. He is currently President of Blacker F/CS and professor of accounting at Olympic College.

Linkedin Link

Graham Andrews

Board Secretary

Graham Andrews

Board Secretary

Graham is an Evans School of Public Policy & Governance graduate with a Masters in Public Administration and 8 years' combined experience in scientific programming and software project management. He has helped MAP assess its financial situation, designing a framework for evaluation of the CBEMR program and connecting us to his alma mater for networking and internship opportunities.

John Cowan

Board Member

John Cowan

Board Member

John has over 3 decades' experience in water resources management, environmental restoration and international development. Over the last 20 years, his focus has been on working with marginalized communities around the world to give them a voice at the table and learn ways to effect change. John has a BS in Ecology and a Masters in Transformational Leadership.

Linkedin Link
Peter Vandergeest

Advisor

Peter Vandergeest

Advisor

Dr. Vandergeest (PhD, Cornell, 1990) is both a teacher and writer in the areas of political ecology, agro-food studies, and the cultural politics of environment and development. Current and recent research encompasses agrarian studies and the history of scientific forestry in Southeast Asia, privatizing environmental regulation in industrial aquaculture, and democratization in natural resource management.

Maurizio Farhan Ferrari

Advisor

Maurizio Farhan Ferrari

Advisor

Dr. Farhan Ferrari is coordinator for the Wetland Forest Peoples Programme of FPP and is actively committed to local community empowerment and rights in management of coastal resources.

Linkedin Link

Abdoulaye Diame

Advisor

Abdoulaye Diame

Advisor

Abdoulaye is Coordinator of the West African Association for Marine Environment in Senegal, where he works in local communities in the mangrove zone near Dakar. He is also coordinator of the West African Mangrove Network (WAM Net), an association of West African NGOs working to conserve mangrove forests in their region.

Linkedin Link

Karen Cummins

Advisor

Karen Cummins

Advisor

Karen has 20 years' experience applying geospatial technologies as a decision-making tool to prioritize conservation areas and environmental impacts. She has previously managed grant projects and served on project advisory committees for forestry and environmental restoration. Karen has an M.S. in Rangeland Ecology from Texas A&M University and currently works at Tall Timbers Research Station and Land Conservancy in Florida.

Fiona Wilmot

Advisor

Fiona Wilmot

Advisor

Dr. Wilmot runs Keys Connectivity, Inc. in Florida, providing support services for stakeholder groups engaged in marine conservation and social justice. She has worked primarily for the National Marine Sanctuary Program in the Florida Keys and provides assistance to the Gulf and Caribbean Fisheries Institute. Fiona is currently working on her doctorate at Texas A&M University, focusing on political ecology.

Donnapat Tamornsuwan

Advisor

Donnapat Tamornsuwan

Advisor

Donnapat has been cooperating with MAP-Asia since 2006 and is currently Senior Field Officer at the Raksthai Foundation. As an ecologist with a decade of experience in applied wetlands conservation and natural resource management in Southern Thailand, he has been involved in development projects on responsible use of natural resources, biodiversity assessments, and promoting community participation in conservation.

Linkedin Link

Jorge Varela

Advisor

Jorge Varela

Advisor

Jorge is the Coordinator at CODDEFFAGOLF Honduras and received the 1999 Goldman Prize in recognition of his achievements in mangrove forest conservation. His work addresses the serious problems associated with shrimp aquaculture while he also advocates for the rights of local fisher communities in Honduras. He has traveled around the globe advocating for sustainable and equitable development.

Christophe Proisy

Advisor

Christophe Proisy

Advisor

Dr. Proisy is a researcher at the French National Research Institute for Sustainable Development, currently working at the French Institute of Pondicherry. He is a specialist in remote sensing of mangroves with field experience in several countries and has written numerous academic articles on mangrove habitats and their species composition.

Linkedin Link

Weena Namcharoensombut

Advisor

Weena Namcharoensombut

Advisor

Weena began her career in the Thai Volunteer Service Foundation where she worked with hill tribes and stateless people on the Thailand-Myanmar border and in Chiang Rai for nearly 3 years. Her experiences during this period were influential in shaping her passion for the human rights of marginalized people.

Khushi Kabir

Advisor

Khushi Kabir

Advisor

Khushi is the Director of Nijera Kori, an organization that fights for the rights of the poor and one of the most respected NGOs in Bangladesh. Through her work, Khushi has achieved significant victories for both local communities and the environment. MAP is a supporter of the group's call to Save the Sundarbans.

Linkedin Link

Daniel A. Friess

Advisor

Daniel A. Friess

Advisor

Dr. Friess is an Associate Professor in Geography at the National University of Singapore and the head of the Mangrove Lab. His research group works on the ecosystem services of mangroves, the threats they face, and their rehabilitation. Dan conducts research and rehabilitation work across Southeast Asia, Madagascar and New Caledonia.

Pisit Charnsnoh

Advisor

Pisit Charnsnoh

Advisor

Pisit is the President of the Yadfon Association in Thailand and a Co-Founder of MAP. He has been recognized by the Thai Royal Family for his pioneering work in creating models for village-management of mangrove forests, is an Ashoka Fellow, and has been awarded the Goldman Environmental Prize in 2002 and Rolex Award in 2004.

Barry Bendell

Advisor

Barry Bendell

Advisor

Dr. Bendell works with invertebrates in seagrass meadows and has completed a PhD on the subject at James Cook University, Australia. His previous work involved freshwater communities with the Canadian Wildlife Service. Now collaborating with MAP, Barry monitors seagrass and researches the impacts of small marine protected areas established by local communities on Phra Thong Island, Thailand.

Ian Baird

Advisor

Ian Baird

Advisor

One of MAP's Co-Founders, Dr. Baird is also the Co-Founder and Executive Director of the Global Association for People in the Environment (GAPE). Between 1995 and 2003, he coordinated the Canada Fund for Local Initiatives in Laos and has worked extensively with local fisheries in the Mekong River basin. Ian is currently a PhD candidate at the University of British Columbia.

Linkedin Link

Conner Bailey

Advisor

Conner Bailey

Advisor

Dr. Bailey is an Auburn University graduate and renowned Social Anthropologist with extensive experience working in Southeast Asia and Central America. He has written academic and popular articles on the socio-economic impacts of shrimp aquaculture development in these regions.