The MAP News, 278th Ed., 10 December 2011
Dear Friends,
This is the 278th Edition of the Mangrove Action Project News, December 10, 2011.

For the Mangroves,
Alfredo Quarto
Mangrove Action Project
---
Share on Facebook
---
Sign up to receive the MAP News by sending an e-mail to: mapnews@mangroveactionproject.org.
---
MAP's Mission
Partnering with mangrove forest communities, grassroots NGOs, researchers and local governments to conserve and restore mangrove forests and related coastal ecosystems, while promoting community-based, sustainable management of coastal resources.
---
All news items and notices published in the MAP News can also be accessed directly from our home page www.mangroveactionproject.org, with links to the full story and the original source. New items are posted daily and are available as an RSS feed!
---
---
DONATE TO MAP
MAP depends on your support in order to produce this e-bulletin and all that we do. Please visit our website and consider donating to MAP today. It is easy to give a one-time donation, or to set up monthly recurring donations via PayPal or Network for Good!
---
SHRIMP LESS, THINK MORE campaign has changed it's name to QUESTION YOUR SHRIMP:
Learn more about the affects of the shrimp industry on mangroves by visiting our blog.
Join MAP on Facebook
Sign the Consumer's Pledge to avoid imported shrimp
---
Action Alerts:
Support MAP's Efforts
Order your 2012 Mangrove Children's Art Calendar today.
Support MAP trough Reading


Purchase a copy of Kennedy Warne's book Let Them Eat Shrimp: The Tragic Disappearance of the Rainforests of the Sea at www.letthemeatshrimp.org. Just add the promo code 5MAP at check-out and you'll receive a 25% discount off the cost of the book plus 10% of the proceeds will go back to the organization to support their efforts to save mangroves. PLEASE PASS THIS INVITATION ON TO YOUR FRIENDS AND COLLEAGUES MORE INFO

Support MAP through Art!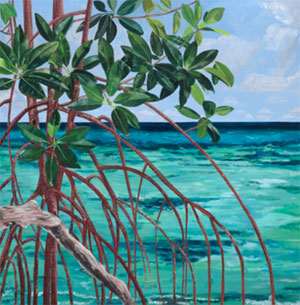 Enma Saiz has released only 50 signed reproductions. Read More

Own one of these beautiful photos of Karin Wijnand's specially commissioned mangrove sculptures. CLICK HERE for pricing details, then Click here to receive Email Instructions on how to order.

Support MAP through Kayaking!


Book your Mangrove Kayak adventure and MAP receives a portion of proceeds to contiue its work!
READ MORE

URGENT - VOLUNTEERS NEEDED!

MAP is looking for volunteer interns for its Thailand Headquarters – READ MORE

MAP's VOLUNTEER INTERNS HELP MAP MAKE A BIG DIFFERENCE
READ MORE

Volunteers and/or Part-time Independent Contractors Needed
to help distribute and sell MAP's Children's Mangrove Art Calendars for 2012. Job starts immediately till the end of January, 2012. A 25% Commission for calendar sales that they bring in. CONTACT MAP


MANGROVE ISSUES
"Education In The Mangroves" can now be seen on the PhotoPhilanthropy website here!

Mangrove Rebirth Now on Air! WATCH NOW

Marvellous Mangroves – A Curriculum-Based Teachers Guide.
By Martin A. Keeley, Education Director, Mangrove Action Project
Read this 10 page history of the development of MAP's educational curriculum VIEW DOCUMENT

FOR MORE ON MAPs AWARD WINNING CHINA MANGROVE CURRICULUM VISIT THESE SIGHTS
SLIDE SHOW
VIMEO SHOW

Education In The Mangroves
Six minute video features discussion of Mangrove Action Project's Mangrove Curriculum VIEW THE VIDEO
---
FEATURED SECTION
Dear MAP News Readers,

First, we want to thank you for your interest in receiving the biweekly MAP News! It is important to us all here at MAP to know our news services has such wide readership. There are over 3,500 e-mail addresses for contacts in over 60 nations that our newsletter goes out to, and then others of you on this list further disseminate the News via your own forwarding, so that our outreach goes much further and we reach many more concerned and involved people from all corners of the globe. So thanks again for your interest in our newsletter!

Second, we are now involved in a sort of last push for your support in our end of the year fundraising effort. We realize that it is now the opportune time to seek support for the work ahead. Many on our mailing list may be looking for a way to contribute to a public charity or non-profit so you can declare your tax deductible donation before the year ends. What better way to make a tax deductible donation go far than by donating to Mangrove Action Project - a best bet that your donation will go further in helping to conserve and restore our planet's otherwise beleaguered mangroves?

Also, what better way to gift our mother planet that provides life and sustenance for us all? If this is truly the season of giving, caring and celebration, then please consider making your gift count for the mangroves and the cornucopia of life mangroves support, including human life!

Help us work towards a sustainable future than to make a generous donation to MAP! And, for a donation of $35 or more, we will send you one of MAP's beautiful Children's Mangrove Art 2012 Calendars

Please join us and help celebrate MAP's 20th Anniversary!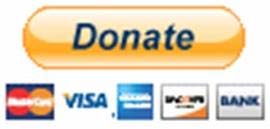 For the Mangroves
Alfredo Quarto,
Executive Director
Mangrove Action Project

Africa

Silent forests and famine in east Africa


This article was written by Nobel peace prize winner Wangari Maathai in September, shortly before her death. It addresses some of the main issues she and the Green Belt Movement were intending to raise at the UN climate summit, which took place in Durban, South Africa last month.
SOUTH AFRICA - In 2011 the worst drought in 60 years engulfed the east of Africa, forcing millions into a desperate struggle to survive. Poor governance intensified the consequences: a drought, not unusual for this part of Africa, became a famine, in which untold human suffering was guaranteed.
Governments could have planned for the drought (after all, some regions haven't seen good rains for four years) and helped their people adapt to the realities of global warming. They didn't. This is the International Year of Forests. What we know is that intact forests are essential to stabilising local climates and securing the livelihoods of Africa's farmers, herders and entrepreneurs. However, some governments, institutions and organisations are aggressively promoting the planting of exotic species of trees at the expense of indigenous ones as a solution to both drought and climate change. It is not.READ MORE

Why carbon markets will not deliver for Southern governments, forests and people
AFRICA - Many governments believe that carbon trading will provide substantial funding to protect or sustainably manage forests in their countries via proposed schemes to Reduce Emissions from Deforestation and Degradation (REDD). This briefing, signed on to by 28 organisations explains why carbon markets will not deliver for Southern governments, forests and peoples. READ MORE

Madagascar fishermen protect mangroves to save jobs
MADAGASCAR - Mangroves spread over thousands of hectares of Madagascar's west coast, rich with fish and crabs, but fishermen have declared some areas off limits, seeking to ensure future catches. "The communities chose to close several sites for four months of the year, to allow the crabs and fish to reproduce," said Thomas of Blue Ventures, a British marine conservation group, who like other locals goes by just one name. Three sites totalling 200 hectares (nearly 500 acres) around the town of Belo-sur-mer were chosen to pilot the project in the coastal forests that cover 4,000 square kilometres (1,500 square miles) of Madagascar. These thick mangrove swamps are home to mud crabs, known formally as Scylla serrata, whose catches are the economic mainstay of this region. Since 2004, community groups have closed more than 130 areas to fishing, but this is the first time they have blocked fishing in a mangrove. READ MORE

Builder to pay Rs 1.24 crore for destroying Dahisar mangroves
MUMBAI - Serving as a warning to environment violators, the Bombay High Court recently upheld a government order to fine Kandivli-based Ravi Developers Rs 1.24 crore for the destruction of mangroves in Dahisar. A division bench of P B Majmudar and Mridula Bhatkar passed this order against an appeal filed by the company through its director, Jayesh Shah, against the Borivli sub-divisional officer's (SDO) and tehsildar's decision to seal the company's head office and 13 bank accounts in the Kandivli branch of Punjab National Bank to recover Rs 1.24 crore. The SDO had raised this demand to cover the expenses they incurred for cleaning up the area after the developer dumped construction debris in the mangroves. Almost 60% of the mangroves were destroyed. VIEW SOURCE

Mtwara Mangrove Protection Succeeds
TANZANIA - Now that Rama Ngole, a fisherman of Msimbati Village in Mtwara Rural District, understands the importance of preserving the surrounding coastline he has joined other villagers to protect its mangroves. Like his fellow residents he has a better understanding as to how these evergreen trees or bushes, with straight slender stems and intertwined roots, which are exposed at low tide, affect his development. It's some comfort to him knowing that his village lies within the Mnazi Bay in Ruvuma Estuary Marine Park (MBREMP), because this area enjoys protection from the Government. However, even Ngole acknowledges this cannot be fully effective without villagers' participation. This is one of two marine parks in the country, which includes three small islands: Namponda, Mongo and Kisiwa Kidogo. READ MORE

Asia

'Conserve mangroves as carbon sinks' and Singapore


SINGAPORE - Mangroves and coastal ecosystems are such large stores of carbon dioxide that they should be included in countries' carbon counts and protected, conservation groups have said. The International Union for Conservation of Nature (IUCN) and Conservation International on Tuesday called for negotiators at the United Nations climate change conference in Durban to include coastal conservation in policies and financing processes. Mangrove plants and their rich mud can sequester up to five times as much carbon dioxide as tropical forests, and destroying them can release substantial amounts of the greenhouse gas. READ MORE

Govt urged to set up patrolling squad to save mangroves
INDIA - Locals have proposed establishment of a patrol boat squad to monitor the mangroves forests along island villages in Karachi, especially at night when criminals use fishing vessels for cutting timber. "Despite the hue and cry, the authorities concerned are paying no heed to our request," said Haji Yousuf Bhatti of Bhit Island, adding that lush green forests had diminished, risking the locals living at the mouth of disasters that may emanate from the sea. He said due to the population pressure, concerned residents preferred to move their families to other parts of the city, instead of expanding their houses by removing mangroves. "However, outsiders have a clear motive to clear the forests." READ MORE

Corjuem mangroves dyed brown
A dense patch of mangroves along a two-kilometre stretch of the western bank of River Mapusa in Corjuem has turned brown mysteriously, but experts termed it as the handiwork of miscreants and ruled out any effect of disease. Local residents are baffled at the scorched look of the vegetation. "The mangroves on the bundh along the river from the cable-stayed Corjuem bridge appear to have withered," a villager said. VIEW SOURCE

Europe

Aquaculture output must continue to rise, says FAO
BELGIUM- The global aquaculture sector expects production to increase by over 50 percent to meet global demand in the next two decades, say global aquaculture experts. Presenting a paper at the eighth symposium on "Diseases in Asian aquaculture" in India on Monday, Dr. Rohana P. Subasinghe, Senior Aquaculture Officer, Food and Agriculture Organisation (FAO) in Rome, said that aquaculture remains a growing and vibrant food production sector. In 2008, this sector contributed 52.5 million metric tons of food products, accounting for 45.7 percent of the world's fish production for human consumption. "Considering the growing world population and the need for more food, and accepting the fact that the production from capture fisheries will not be increased significantly, at least to maintain the global per capita fish consumption at the current level, we will have to produce additional 30 million tonnes of aquatic animal products by 2030," he said. VIEW SOURCE

North America

MDMR asks public to help monitor Asian tiger shrimp
USA - The Mississippi Department of Marine Resources wants the public to help fishermen in the on-going, monitoring process of Asian tiger shrimp. There were reports of small numbers of tiger shrimp caught in northern Gulf waters, including the Mississippi Sound. Biologists say the tiger shrimp may have reached the northern Gulf of Mexico after having escaped aquaculture facilities in the Caribbean and being carried by ocean currents. Tiger shrimp were most recently reported by commercial fishermen in the Mississippi Sound near the East Biloxi Channel in late July. Prior encounters include sightings in the Mississippi Sound near Pascagoula in 2009. Since 2006, the tiger shrimp has been found in the waters of Louisiana, Alabama, Florida and North and South Carolina. "Most of the reports we've received most recently have been from fishermen working in Louisiana and landing their catch in Mississippi," said Mike Pursley, MDMR's aquatic invasive species coordinator. READ MORE

TO STRENGTHEN SHRIMP AQUACULTURE OR TO LEGALIZE TAX EVASION?
HONDURAS - In one of the many drafts of the Law on Fisheries and Aquaculture surreptitiously introduced to the National Congress a few years ago, it was intended to address the national land grants awarded to shrimp farmers as if they were private property, but without paying taxes on this condition. The current draft of the Law on Fisheries and Aquaculture (2011), Article 40, proposes that "(…) the concessions are transferable and communicable (…)". So what sense does it make a land grant if the beneficiary can make of it what one can do to a private property? Until now individuals have made lucrative business with the transactions, e.g.: Rigoberto Duarte deforested mangroves to establish a shrimp farm in Choluteca that was promptly sold, then made another in Valle and sold it to Elias Asfura, who again was awarded and sold it to the Spanish company "Pesca Nova"; Elvin Santos (a father) has not built a single centimeter and yet sold its concession in a protected area to Spanish Jaime Soriano from "El Faro", what violates the Article 107 of the Constitution. READ MORE

Jiquillisco's mangroves at high risk of disappearing
EL-SALVADORE - as these forests are better known, play a key role in coastal protection against wind erosion and wave erosion. They have high rates of productivity, host large numbers of marine, amphibian and terrestrial organisms; they are the habitat for hundreds of species of fish, shellfish, and thus play a key role in the fishing industry. In El Salvador, these resources have been lost gradually. Over the years the deterioration of mangroves have been given though logging, bomb fishing, sport hunting, uncontrolled crab extraction, hurricanes, floods, livestock grazing and agricultural crops in the area. For five years, mangroves have been lost because of negligence. There were lost at least 60 hectares, meaning that only 40 percent of these important areas remain. "If there is no recovery project, the mangroves are doomed", said Daysi Herrera, project officer of the Fund for Americas Initiative, Fiaes. READ MORE

South Pacific

Mangrove removal scaled back
NEW ZEALAND - A large-scale removal of mangroves from Whangamata Harbour has been scaled back after concerns the operation could affect fish and bird life. Independent resource consent hearing commissioners yesterday agreed to the staged removal of about 22.5 hectares of mangroves at Whangamata Harbour by the Waikato Regional Council. The council originally applied to remove 38ha. The issue of mangrove expansion has been a divisive issue in the seaside community for more than a decade. In 2005, former National MP for Coromandel Sandra Goudie famously joined a group of protesters in an illegal chainsaw massacre of mangroves in the Whangamata Harbour. READ MORE

Study reveals higher green zone fish numbers
AUSTRALIA - A researcher on Queensland's Gold Coast says he has found a large increase in fish numbers where coral reefs and mangroves are close together and protected by marine reserves. Griffith University PhD student Andrew Olds has studied Moreton Bay marine reserves. However, he says the results are applicable to similar habitats on the Queensland coastline. "We found that compared to areas that were open to fishing, we had two to four times as many of those fish in protected areas where these habitats were close together," he said. "But in protected areas where they were further apart ... we didn't see anywhere near that sort of increase in fish abundance. READ MORE


THE LAST WORD
It's near the end of the year and a time for giving! Mangrove Action Project is giving its all to help save the mangroves! But we need your help to continue on this path to a sustainable future! Mangroves are finally gaining more recognition for their importance for the health of our planet. They are being recognized for their vital role in combating climate change, stopping coastal erosion, protecting coastal communities from winds and storm surges, and as nurseries for a myriad of ocean life. There's so much mangroves do and so much we need to do before 2011 ends and on into next year! Help us reach our goal of raising $5,000 via this mailing, with matching funding from a donor. Your support also helps MAP take on strong coporate entities, government entities, and anyone whose actions or plans threaten the mangroves or mangrove communities. Can you make a financial contribution to MAP and strengthen the fight to keep our planet's mangrove forests and coastal marine environment healthy and safe? Help us turn the tide on mangrove loss and bring back the mangroves by contributing to MAP today!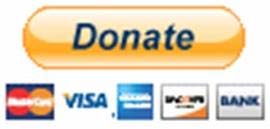 ~ If you'd like to have the last word on this or any other mangrove related topic, please send us your submission for upcoming newsletters. We'll choose one per issue to have "the last word". While we can't promise to publish everyone's letter, we do encourage anyone to post comments on our Blog at www. mangroveactionproject.blogspot.com


---
Not yet a subscriber?
Click here to subscribe.
Please pass these news alerts/ action alerts on to your own lists and contacts. Help us spread the word and further generate letters of concern, as this can make a big difference in helping to halt a wrongdoing or encourage correct action.
Share on Facebook