The MAP News, 279th Ed., 24 December 2011
Dear Friends,
This is the 279th Edition of the Mangrove Action Project News, December 24, 2011.

For the Mangroves,
Alfredo Quarto
Mangrove Action Project
---
Share on Facebook
---
All news items and notices published in the MAP News can also be accessed directly from our home page www.mangroveactionproject.org, with links to the full story and the original source. New items are posted daily and are available as an RSS feed!
---
---
DONATE TO MAP
MAP depends on your support in order to produce this e-bulletin and all that we do. Please visit our website and consider donating to MAP today. It is easy to give a one-time donation, or to set up monthly recurring donations via PayPal or Network for Good!
---
SHRIMP LESS, THINK MORE campaign has changed it's name to QUESTION YOUR SHRIMP:
Learn more about the affects of the shrimp industry on mangroves by visiting our blog.
Join MAP on Facebook
Sign the Consumer's Pledge to avoid imported shrimp
---
Action Alerts:
10th annual "Mangrove Forest Ecology, Management and Restoration Training Workshop" will be held March 1-3, 2012, in Hollywood, Florida, USA. Details at www.mangroverestoration.com. Registration ends January 1, 2012.
Support MAP's Efforts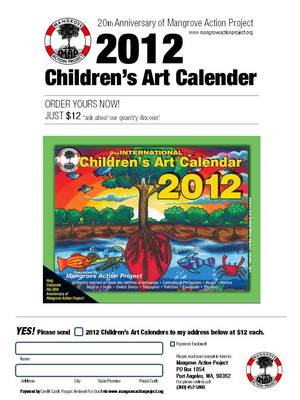 MAP's 2012 Calendar Order Form
Print form and mail in to MAP – Click Here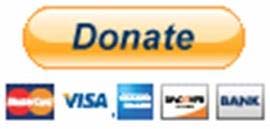 Support MAP trough Reading


Purchase a copy of Kennedy Warne's book Let Them Eat Shrimp: The Tragic Disappearance of the Rainforests of the Sea at www.letthemeatshrimp.org. Just add the promo code 5MAP at check-out and you'll receive a 25% discount off the cost of the book plus 10% of the proceeds will go back to the organization to support their efforts to save mangroves. PLEASE PASS THIS INVITATION ON TO YOUR FRIENDS AND COLLEAGUES MORE INFO

Support MAP through Art!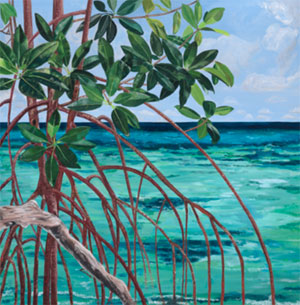 Enma Saiz has released only 50 signed reproductions.
Read More

Own one of these beautiful photos of Karin Wijnand's specially commissioned mangrove sculptures. CLICK HERE for pricing details, then Click here to receive Email Instructions on how to order.

Support MAP through Kayaking!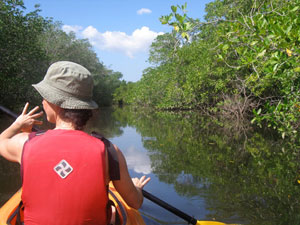 Book your Mangrove Kayak adventure and MAP receives a portion of proceeds to contiue its work!
READ MORE

URGENT - VOLUNTEERS NEEDED!

MAP is looking for volunteer interns for its Thailand Headquarters – READ MORE

MAP's VOLUNTEER INTERNS HELP MAP MAKE A BIG DIFFERENCE
READ MORE

Volunteers and/or Part-time Independent Contractors Needed
to help distribute and sell MAP's Children's Mangrove Art Calendars for 2012. Job starts immediately till the end of January, 2012. A 25% Commission for calendar sales that they bring in. CONTACT MAP


MANGROVE ISSUES
"Education In The Mangroves" can now be seen on the PhotoPhilanthropy website here!

Mangrove Rebirth Now on Air! WATCH NOW

Marvellous Mangroves – A Curriculum-Based Teachers Guide.
By Martin A. Keeley, Education Director, Mangrove Action Project
Read this 10 page history of the development of MAP's educational curriculum VIEW DOCUMENT

FOR MORE ON MAPs AWARD WINNING CHINA MANGROVE CURRICULUM VISIT THESE SIGHTS
SLIDE SHOW
VIMEO SHOW

Education In The Mangroves
Six minute video features discussion of Mangrove Action Project's Mangrove Curriculum VIEW THE VIDEO
---
"Question Your Shrimp" Campaign

Learn more about the affects of the shrimp industry on mangroves by visiting our blog
Editor's Note: Mangrove Action Project's Executive Director, Alfrodo Quarto was interviewed about shrimp by Green Acre Radio's Martha Baskin
---
Dear MAP News Readers,

As we celebrate the Holiday season, we would like to thank you for your continued support of MAP! We are able to do so many things with support from our readers. And as we celebrate this season of giving, what better gift can you give that will benefit our mother planet that provides life and sustenance for us all? This truly is the season of giving, caring and celebration, so please consider making your gift count for the mangroves and the cornucopia of life mangroves support, including human life!

Help us work towards a sustainable future than to make a generous donation to MAP! And, for a donation of $35 or more, we will send you one of MAP's beautiful Children's Mangrove Art 2012 Calendars

Please join us and help celebrate MAP's 20th Anniversary!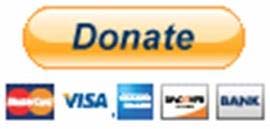 For the Mangroves
Alfredo Quarto,
Executive Director
Mangrove Action Project

FEATURED STORY
Mangrove species may prevent cancer


INDIA - An Indian medicinal plant Acanthus ilicifolius shows encouraging results in preventing liver cancer cells from progressing, dubbed chemoprevention, according to a study. Acanthus ilicifolius, popularly known as "Holly Mangrove", is distributed widely throughout the mangroves of India, including Sunderbans in West Bengal, west coasts, and the Andamans, and in other Asian countries like Singhal, Burma, China, Thailand etc. The study, done at the Department of Pharmaceutical Technology, Jadavpur University, India, showed the aqueous leaf extract (ALE) of the plant was substantially effective in preventing hepatic DNA alterations and sister-chromatid exchanges (a type of chromosomal damage) in tumour-bearing mice. Cancerous mice treated with the ALE significantly reduced viable tumour cell count by 68.34% when compared to the control, and restored body and organ weights almost to the normal values. READ MORE

Africa
Madagascar shrimp farmer targets China's wealthy


In another sign that China's wealthy are on the radar of seafood exporters, Madagascar shrimp will be exported to the country in 2012. Ram Avasarla, global sales director at Unima, is confident local consumers will pay for high-end shrimp. "If they pay for Bordeaux and Louis Vuitton and salmon then why not for our product?" said Stephane Jackiw, commercial director at Unima. French-owned Unima, which counts British retailer Marks & Spencer among its key customers, has been farming shrimp in Madagascar since 1994 but will bring a new farm online in 2012. The attraction for a wealthy Chinese customer base is the size and the organic nature of the product, explained Jackiw. READ MORE

Mangroves Conservation Study Report Validated
GAMBIA – The Department of Parks and Wild lives recently convened a day's workshop at its head office in Abuko, to validate the Mangroves Conservation Study Report which was conducted within the framework of The Gambia Biodiversity Management and Institutional Strengthening. Sponsored by the World Bank, the aim of the study was to design and put in place an appropriate mechanism with a view to protecting the mangrove areas in the country. The validation workshop would assist stakeholders and the wild life department to identify degraded areas, and help propose innovative solutions to restore the disappearing mangrove cover in the country. READ MORE

Drivers causing decline of mangrove in West-Central Africa
WEST AFRICA - Mangrove forest ecosystems are critically threatened in West-Central Africa due to minimal management and policy efforts. This is partly caused by insufficient knowledge about the economic and ecological value of mangrove ecosystems, which provide important ecosystem services, such as fish, flood prevention, erosion prevention, water regulation, and timber products. A strategy to improve mangrove ecosystem management would be to improve public understanding of the ecosystem's values. We studied these drivers on a regional scale, using socio-economic and grey literature and consultations with experts, thereby focusing on the period from 1980 to 2006. Wood harvesting, conversion of mangroves for agriculture, and bio-fuel plantations were important drivers of mangrove forest change. Coastal development is the most important direct driver of mangrove forest change, especially between 2000 and 2006, a period that coincides with large oil discoveries in the region. VIEW ABSTRACT

ASIA

Phuket mangrove land grab allegations continue


THAILAND – About 50 local residents protested over alleged encroachment onto eight rai of mangrove forest land in Rassada, on the east coast of Phuket. Despite the fact that trees had already been cleared, the protesters were today trying to prevent Phuket Land Office surveyor Thanawut Jiarabutr from surveying the land, ownership of which is claimed under a Sor Kor 1 land deed presented by Mr Air Mardsri. Initial talks at the protest site between local people and Mr Mardsri were arbitrated by Deputy Muang District Chief (Palad) Suwat Bubphaphoe. The discussion failed to resolve the matter, so it was decided to continue the proceedings at Muang District Office. READ MORE

New CCRC a Focus for Community Conservation
THAILAND - The newest Coastal Community Resource Center (CCRC) was formally opened on 18 Nov 2011. The center is located in Lion Village (also know as Pak Chok) on the island of Phra Thong off Thailand's Andaman Sea coast. It will be devoted to community-based environmental management and education on the island. It will become the home for homestay, eco-tourism and alternative livelihoods programs, and the focus for community involvement in sea turtle conservation, seagrass monitoring, and mangrove restoration. In the aftermath of the Asian tsunami on 26 December 2004, Lions Club International supported the building of a village to replace the totally devastated village of Pak Chok. MAP became involved, along with partners Naucrates (an Italian-based NGO doing turtle conservation) and Andaman Discoveries (a community-based tourism project) to develop sustainable livelihoods and environmental management. Funding to develop a center was acquired through the Planeterra Foundation from the Student Travel Association (STA). READ MORE

One More Dam Delay
VIET NAM - No one wants to use the word "delay", but the controversial Xayaburi dam project in Laos will be on hold for at least as long as it takes to complete further study on its potential effects. After several hours of closed-door deliberations yesterday, ministers from Cambodia, Laos, Thailand and Vietnam again failed to reach a verdict on the proposed 1,260-megawatt dam, instead calling for further research into the impacts of mainstream development along the Mekong River. "Council members agreed to . . . support conducting further studies on development projects along the Mekong," Te Navuth, joint committee member of Cambodia's delegation to the Mekong River Commission, told reporters after yesterday's meeting. "This means construction will not start until there is a clear result." READ MORE

Local communities, funding help save mangrove in central Philippines
PHILIPPINES - A community of fisherfolks has been instrumental in rehabilitating and protecting mangrove forest in central Philippines, a move that helps this Southeast Asian country adapt to and mitigate the impact of a warmer planet. A community-based system of managing coastal forests also ensured that laws meant to protect mangroves are enforced, notes Jurgenne Primavera, retired scientist and manager of the Community- Based Mangrove Rehabilitation Project in the Philippines (CMRP). The community is in the best position to protect the mangroves because they live near the mangrove forests. Even if you have all the laws (to protect the mangroves), if it can't be enforced, then those laws are useless," Primavera said in a phone interview. READ MORE

EUROPE

UN launches Decade on Biodiversity to stem loss of species and ecosystems


BELGIUM - The United Nations recently launched the Decade on Biodiversity with Secretary-General Ban Ki-moon urging humanity to live in harmony with nature and to preserve and properly manage its riches for the prosperity of current and future generations. "Ensuring truly sustainable development for our growing human family depends on biological diversity and the vital goods and services it offers," Ban said in his message to the launch event delivered on his behalf by Kiyo Akasaka, Under-Secretary-General for Communications and Public Information, in the Japanese city of Kanazawa. "While the poor suffer first and worst from biodiversity loss, all of society stands to lose from this mass extinction. There are also the opportunity costs what cures for disease, and what other useful discoveries, might we never know of because a habitat is destroyed forever, or land is polluted beyond all use?" READ MORE

Round One Delphi Report Released
Mangrove formations vary considerably (species composition, structure, function, dynamics and resource use) across the globe. Thereby it is difficult for one person or a few individuals to arrive at a synthesis view on mangroves as an ecosystem. It is perhaps even more challenging to comprehend the resilience of mangroves to a suite of disturbances given the alarming rate of their decline. In addition, currently there is little or no consensus on which attributes to focus on while studying ecological functionality of any ecosystem. This is particularly problematic for a pan-tropical ecosystem like mangroves given: (i) their varied ecological settings and structure, (ii) their occurrence in a zone of flux (at the interface of rivers, land and the sea). The Delphi method is to generate a convergence of opinions if possible. Our assumption in this respect is that the collective opinion of a large range of experts is better than the opinion generated by one or a few individuals. The Delphi method is a group consensus technique widely used in medical sciences and nursing. VIEW REPORT | VISIT SITE

NORTH AMERICA

Gulf Shrimp Carcinogenic?


USA - Ever since the largest offshore oil spill in history spewed into the Gulf of Mexico last year, independent public health experts have questioned the U.S. Food and Drug Administration's efforts to effectively protect Americans from consuming contaminated seafood. Now a recent study by two of the most tenacious non-government scientists reveals that FDA Gulf seafood "safe levels" allowed 100 to 10,000 times more carcinogenic polycyclic aromatic hydrocarbons (PAHs) in seafood than what is safe. The overarching issue the report addresses is the failure of the FDA's risk assessment to protect those most vulnerable to the effects of these chemicals, such as young children, pregnant women and high-consumption seafood eaters. READ MORE

A blueprint for blue carbon:
USA - Recent research has highlighted the valuable role that coastal and marine ecosystems play in sequestering carbon dioxide (CO2). The carbon (C) sequestered in vegetated coastal ecosystems, specifically mangrove forests, seagrass beds, and salt marshes, has been termed "blue carbon". Although their global area is one to two orders of magnitude smaller than that of terrestrial forests, the contribution of vegetated coastal habitats per unit area to long-term C sequestration is much greater, in part because of their efficiency in trapping suspended matter and associated organic C during tidal inundation. Despite the value of mangrove forests, seagrass beds, and salt marshes in sequestering C, and the other goods and services they provide, these systems are being lost at critical rates and action is urgently needed to prevent further degradation and loss. READ MORE

ISA virus confirmed in AquaBounty's genetically-engineered salmon
CANADA - A 2009 memo from Fisheries and Oceans Canada (DFO) entered into evidence at Canada's federal Cohen Inquiry into the collapse of Fraser River sockeye Thursday reveals that salmon at the AquaBounty facility in Price Edward Island have tested positive for the Infectious Salmon Anaemia (ISA) virus. The genetically-engineered (GE) salmon, currently under review by the U.S. Food and Drug Administration for potential sale to American consumers, tested positive for the ISA virus in November 2009. An email from a senior DFO fish health official was sent to the Canadian Food Inspection Agency, notifying the agency of the positive test results. "AquaBounty's genetically modified fish are in a closed, land-locked facility," said Catherine Stewart of Living Oceans Society, the group whose research uncovered the evidence. "This suggests the virus could only have entered such a facility through eggs or smolts, proving once again that Canada must take action to both ban egg imports and implement more rigorous testing for ISA." READ MORE

New Study Puts Eco-Labels to the Test
USA – A new report released today by the University of Victoria ranks eco-labels intended to distinguish seafood produced with less damage to the environment. It is the first study to evaluate how eco-labels for farmed marine fish compare to unlabeled options in the marketplace. "How Green is Your Eco-label?" is designed to help seafood buyers sort through competing sustainability claims and better identify those labels that result in farming methods with less damage to the ocean. Key findings include: READ MORE

SOUTH AMERICA

The Rights of Nature
Bolivia – The proposals developed by the Plurinational State of Bolivia bring together and build upon the progress made in the World Charter for Nature (1982), the Rio Declaration (1994), the Earth Charter (2000), and the World People's Conference on Climate Change and the Rights of Mother Earth (2010):
1. In this century, the central challenges of sustainable development are: on the one hand, to overcome poverty and the tremendous inequalities that exist and, on the other hand, reestablish the equilibrium of the Earth system. Both objectives are intrinsically linked and one cannot be reached independently of the other.
2. It is essential to recognize and affirm that growth has limits. The pursuit of unending development on a finite planet is unsustainable and impossible. The limit to development is defined by the regenerative capacity of the Earth's vital cycles. When growth begins to break that balance, as we see with global warming, we can no longer speak of it as development, but rather, the deterioration and destruction of our home. A certain level of growth and industrialization is needed to satisfy basic needs and guarantee the human rights of a population, but this level of "necessary development" is not about permanent growth, but rather, balance among humans and with nature. READ MORE

THE LAST WORD
It's near the end of the year and a time for giving! Mangrove Action Project is giving its all to help save the mangroves! But we need your help to continue on this path to a sustainable future! Mangroves are finally gaining more recognition for their importance for the health of our planet. They are being recognized for their vital role in combating climate change, stopping coastal erosion, protecting coastal communities from winds and storm surges, and as nurseries for a myriad of ocean life. There's so much mangroves do and so much we need to do before 2011 ends and on into next year! Help us reach our goal of raising $5,000 via this mailing, with matching funding from a donor. Your support also helps MAP take on strong coporate entities, government entities, and anyone whose actions or plans threaten the mangroves or mangrove communities. Can you make a financial contribution to MAP and strengthen the fight to keep our planet's mangrove forests and coastal marine environment healthy and safe? Help us turn the tide on mangrove loss and bring back the mangroves by contributing to MAP today!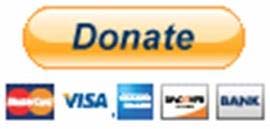 ~ If you'd like to have the last word on this or any other mangrove related topic, please send us your submission for upcoming newsletters. We'll choose one per issue to have "the last word". While we can't promise to publish everyone's letter, we do encourage anyone to post comments on our Blog at www. mangroveactionproject.blogspot.com
---
Not yet a subscriber?
Click here to subscribe.
Please pass these news alerts/ action alerts on to your own lists and contacts. Help us spread the word and further generate letters of concern, as this can make a big difference in helping to halt a wrongdoing or encourage correct action.
Share on Facebook