The MAP News, 284th Ed., 03 March 2012
Dear Friends,
This is the 284th Edition of the Mangrove Action Project News, March 3, 2012.

For the Mangroves,
Alfredo Quarto
Mangrove Action Project
---
Share on Facebook
---
All news items and notices published in the MAP News can also be accessed directly from our home page www.mangroveactionproject.org, with links to the full story and the original source. New items are posted daily and are available as an RSS feed!
---
---
DONATE TO MAP
MAP depends on your support in order to produce this e-bulletin and all that we do. Please visit our website and consider donating to MAP today. It is easy to give a one-time donation, or to set up monthly recurring donations via PayPal or Network for Good!
---
SHRIMP LESS, THINK MORE campaign has changed it's name to QUESTION YOUR SHRIMP:
Learn more about the affects of the shrimp industry on mangroves by visiting our blog.
Join MAP on Facebook
Sign the Consumer's Pledge to avoid imported shrimp
---
Action Alerts:
HELP STOP archaic practice of dumping 396,000,000 gallons a day of inadequately treated sewage into the coastal waters of southeast Florida. CLICK HERE

Watch "Murky Waters Bangladesh shrimp film" CLICK HERE

NEW FEATURE - View MAP's uploaded Videos at MAPmangrover'sChannel

Further Reading "Mangroves in the Mist" Coastal mangrove forests need conservation, and fast. By Carrie Madren

We don't want your "blood-stained" prawns.
Spanish group warns against social & environmental impacts of farmed prawns. See story in this issue.
Sign The Petition

View Important Video on endangered Swamp Tigers in Sundarban's Mangroves
VIEW VIDEO

Legal Petition to stop the Multi-Billion Lamu Port Project – Sign The Petiton

MAP 2013 Calendar Competition Begins! READ MORE

MAP Calendar Sponsors Wanted – Help support next year's calendar now. READ MORE
VIEW New Fact Sheet for Phulbari Coal Project CLICK TO VIEW

---
Support MAP's Efforts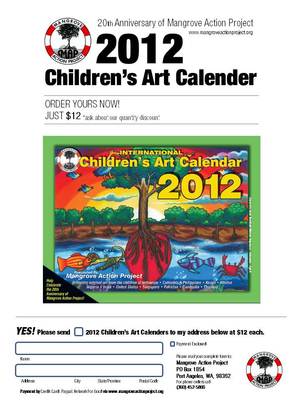 MAP's 2012 Calendar Order Form
Print form and mail in to MAP – Click Here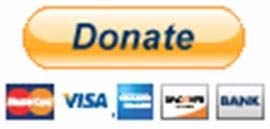 Support MAP through Reading


Purchase a copy of Kennedy Warne's book Let Them Eat Shrimp: The Tragic Disappearance of the Rainforests of the Sea at www.letthemeatshrimp.org. Just add the promo code 5MAP at check-out and you'll receive a 25% discount off the cost of the book plus 10% of the proceeds will go back to the organization to support their efforts to save mangroves. PLEASE PASS THIS INVITATION ON TO YOUR FRIENDS AND COLLEAGUES MORE INFO

Support MAP through Art!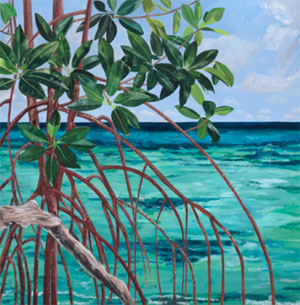 Enma Saiz has released only 50 signed reproductions.
Read More

Own one of these beautiful photos of Karin Wijnand's specially commissioned mangrove sculptures. CLICK HERE for pricing details, then Click here to receive Email Instructions on how to order.

Support MAP through Kayaking!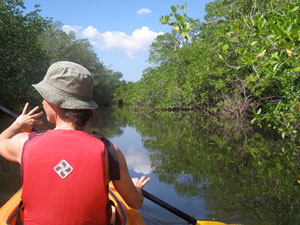 Book your Mangrove Kayak adventure and MAP receives a portion of proceeds to contiue its work!
READ MORE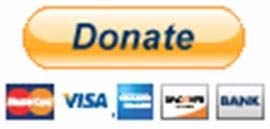 ---
URGENT - VOLUNTEERS NEEDED!

MAP is looking for volunteer interns for its Thailand Headquarters – READ MORE
MAP's VOLUNTEER INTERNS HELP MAP MAKE A BIG DIFFERENCE
READ MORE
Volunteers and/or Part-time Independent Contractors Needed
to help distribute and sell MAP's Children's Mangrove Art Calendars for 2012. Job starts immediately till the end of January, 2012. A 25% Commission for calendar sales that they bring in.
CONTACT MAP
---
MANGROVE ISSUES
"Education In The Mangroves" can now be seen on the PhotoPhilanthropy website here!

Mangrove Rebirth Now on Air! WATCH NOW

Marvellous Mangroves – A Curriculum-Based Teachers Guide.
By Martin A. Keeley, Education Director, Mangrove Action Project
Read this 10 page history of the development of MAP's educational curriculum VIEW DOCUMENT

FOR MORE ON MAPs AWARD WINNING CHINA MANGROVE CURRICULUM VISIT THESE SIGHTS
SLIDE SHOW
VIMEO SHOW

Education In The Mangroves
Six minute video features discussion of Mangrove Action Project's Mangrove Curriculum VIEW THE VIDEO
---
FEATURE STORY
BP Hauls in $7.7 Billion in Profits, Gulf Fishermen Haul in Shrimp with No Eyes


USA - Oil giant BP, the company behind the Deepwater Horizon oil spill, reported profits of $7.7 billion for the last quarter of 2011. Company executives and industry analysts sounded bullish about the company's future in a recent New York Times article, saying they had set aside enough money to compensate victims of the Gulf spill and had plans to expand drilling operations in the Gulf. BP seems to be recovering nicely after the disaster, which killed 11 people and pumped 170 million gallons of oil into the Gulf of Mexico. But stories from the Gulf suggest that the region is anything but healed. The Gulf has been plagued with a suite of unexplained afflictions. Gulf fishermen say this is the worst season they can remember, with catches down 80 percent or more. Shrimp boats come home nearly empty, hauling in deformed, discolored shrimp, even shrimp without eyes. Tar balls and dead dolphins still wash up on beaches. Scientists report huge tar mats below the sand, "like vanilla swirl ice cream." READ MORE

Africa

Kenya's plans for mega port steer through choppy waters


KENYA – Kenya will break ground in a pristine mangrove forest near a Unesco-listed island to build a massive port, a refinery and rail network billed as the region's future economic nerve centre. Nairobi is touting the $24.5bn project as its ticket to becoming a middle-income nation within two decades but conservationists argue that the project will destroy the east African nation's greatest treasure. The project -- with its 32 berths connected to the region by thousands of kilometres of new rail tracks and a refinery receiving South Sudanese oil through a new pipeline -- will sit in Lamu district on Kenya's Indian Ocean coast. READ MORE

Nigerian Think Tank to Western Governments: Cut Off WWF Funding
NIGERIA - In the wake of their own Solyndra, The Initiative for Public Policy Analysis (IPPA), the Nigeria-based public policy think-tank, calls on the United States and Europe to freeze funding to the World Wildlife Fund (WWF) amid revelations that funds had been embezzled from two projects operated by the NGO in Tanzania. The Norwegian Government announced that members of the WWF office in Tanzania had been implicated in embezzlement from two projects funded with more than $4.05 million of Norwegian taxpayer money. "While WWF has consistently portrayed itself as an organization representing the needs of developing communities and the environment to its patrons in the U.S. and Europe, these revelations illustrate that WWF cannot be trusted, just as its agenda is against development in Africa," said Thompson Ayodele, Director of IPPA. READ MORE

Asia

MAP Volunteer Shares His Experience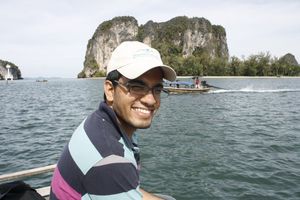 THAILAND – Raghav Mettakhun, MAP volunteer intern in Trang Province, Southern Thailand recently had an opportunity to attend a 4-day study tour to Koh Libong in Trang Province and Krabi Province. MAP organized the trip for the Community-based Tourism (CBT) groups for Lion village on Koh Pra Thong where MAP has established a Coastal Community Resourse Centre (CCRC) and the CBT members from Ta Laenok village. This tour allowed them to absorb new experiences and implement new knowledge into the CBT, natural resource management and sufficiency living for their own villages. READ HIS STORY

Lankan, Canadian researchers to improve shrimp farming
SRI LANKA - A team of Sri Lankan and Canadian researchers on aquaculture in the Wayamba province are helping to improve farm practices in shrimp and oyster farming to achieve sustainable development to improve incomes and contribute to Sri Lanka food security goal, said Project Manager and research associate in the Faculty of Veterinary Medicine, University of Calgary, Canada Dr.Tim DeJager. He was delivering the key-note address on Empowering People to Achieve and Maintain Sustainable Aquaculture develpment on project targets in Shrimp Farming Industry in the Wayamba province." He said, "The Wayamba University of Sri Lanka (WUSL) and the University of Calgary (UC), Canada are collaborating partners in a two year knowledge mobilization project to improve incomes and food security for the rural poor in Sri Lanka." The team is conducting surveys and field research to identify the key sustainability indicators, risk factors, knowledge gaps, and the barriers and constraints to improve farming practices. READ MORE

Rise in frozen shrimp exports drives growth


INDIA - The higher contribution of shrimp exports to the overall seafood products export is supporting growth of the sector, according to Ms Leena Nair, Chairman, Marine Products Export Development Authority. In the current 2011-12 financial year, up to January, estimates show that frozen shrimp exports grew 22 per cent more in quantity as compared with the corresponding period in the previous year with exports at 1.59 lakh tonnes (1.30 lakh tonnes); valued at Rs 6,928 crore (Rs 4,957 crore). The growth in value is nearly 40 per cent. During the year, South East Asia has emerged the largest export destination replacing European Union which has moved to the second place. However, there is an element of concern here as exports to the South East means that the Indian product is being further processed and re-exported. Indian exporters are losing out on these margins, Ms Nair said. READ MORE

Zhanjiang Guolian to invest in Malaysian shrimp
CHINA - Zhanjiang Guolian Aquatic Products Co. Ltd. of China will invest RMB 1 billion in an integrated shrimp farm in Marang in a joint venture with Ocean Aquatic Marine (M) Sdn Bhd. The project covering 1,000 hectares follows his visit to China in October last year and is expected to commence in the middle of this year and create over 1,000 jobs for locals, said Menteri Besar Datuk Seri Ahmad Said.
"It was finalized yesterday at an exchange of documents of investment commitments in the East Coast Economic Region (ECER) witnessed by Prime Minister Datuk Seri Najib Tun Razak," he told reporters after chairing a state executive counselors meeting here Wednesday. READ MORE

Protecting Seagrass Meadows
THAILAND – Two villages on the island of Phra Thong on Thailand's Andaman Sea coast have decided to set up small protected areas to conserve their local seagrass meadows. Those meadows are an important source of fish, crabs and mollusks. Among the most significant harvested animals have been Strombus canarium, or dog conch (hoi chak teen in Thai) and the sea cucumber Holothuria scabra, or sandfish (pling kao in Thai). Monitoring of the seagrass and its animals provides an important tool for supporting community initiatives to conserve and manage their own resources. READ MORE

Europe

Top scientists urge end to policy and governance failures to tackle social and environmental crises
BELGIUM - TOP scientists have urged governments to replace Gross Domestic Product (GDP) as a measure of wealth, end damaging subsidies and transform systems of governance to set humanity on a new path to a better future — or risk climate, biodiversity and poverty crises that will spawn greater problems worldwide. These are among the messages from a new paper by 20 past winners of the Blue Planet Prize — often called the Nobel Prize for the environment. READ MORE

Bangladesh open-pit coal mine threatens fundamental rights, warn UN experts
SWITZERLAND - "The Government of Bangladesh must ensure that any policy concerning open-pit coal mining includes robust safeguards to protect human rights. In the interim, the Phulbari coal mine should not be allowed to proceed because of the massive disruptions it is expected to cause," said today a group of United Nations independent experts. They warned that if this open-pit mine is permitted, it could displace hundreds of thousands of people and lead to the violation of fundamental human rights. "The Phulbari development would displace vulnerable farming communities, and threaten the livelihoods of thousands more by doing irreversible damage to water sources and ecosystems in the region," the experts said, noting that an estimated 50,000 to 130,000 people would be immediately displaced by the project, with up to 220,000 potentially affected over time as irrigation channels and wells dry up. READ MORE

North America

The Carbon Footprint of a Shrimp Cocktail
CANADA—In many parts of Latin America and Asia, large swaths of coastal mangrove forests have been cut down and turned into shrimp farms. Not only does this deforestation destroy habitat for birds and cause other ecological problems, but it also releases a large amount of the carbon stored in mangrove soil—so much, in fact, that the shrimp end up having a sizable carbon footprint, according to calculations presented at the annual meeting of the American Association for the Advancement of Science (which publishes ScienceNOW). READ MORE
See also Jumbo-sized carbon footprint of farmed shrimp tracked by scientist
See also Carbon Footprint of Shrimp Higher Than That of Beef

Carbon dioxide breaking down marine ecosystems


CANADA - If carbon dioxide emissions don't begin to decline soon, the complex fabric of marine ecosystems will begin fraying — and eventually unravel completely, two new studies conclude. The diversity of ocean species thins and any survivors' health declines as the pH of ocean water falls in response to rising carbon dioxide levels, scientists from England and Florida reported February 18 at the annual meeting of the American Association for the Advancement of Science. What's more, affected species aren't restricted to those with shells and calcified support structures — features particularly vulnerable to erosion by corrosive seawater. READ MORE

Rosa Chavez stresses the importance of mangrove ecosystems


EL SLAVADORE - The Minister of Environment and Natural Resources, Herman Rosa Chavez stressed the importance of ecosystems that make up the mangrove forests of the coastal zone of the country during his participation at the Second Symposium on Biological Corridors of El Salvador called "Biological Corridors and Development as Tools for Adaptation to Climate Change ". This year the Ministry's vision turns to biodiversity "I know many of you believe that we had abandoned, but we needed to take certain processes to get where we are now," said the Minister. MARN is currently working as part of the team building the second stage of FOMILENIO to be dedicated to reviving the country's coastal zone. As is promoting projects that enable people to enjoy the ecosystem services provided by different habitats in the country, such as mangrove forest and gallery forest, among others, but that it also bears the conservation component of the same benefiting from the services. "In the biological corridors mangroves are our feet and our gallery forests are our legs!"In an example he used the analogy of the owner of the field to try to explain how important these ecosystems to activities such as fishing and agriculture. Minister Rosa Chavez also recalled that the Ministry of works in creating the Ecosystem Restoration Program and Planning (PREP)to be launched this year and is one of the biggest bets of this institution. In the event, which will conclude tomorrow with a field visit to the Natural Protected Area The Balsamar, it has the participation of speakers from Brazil, Costa Rica, Guatemala, Honduras, Mexico and El Salvador. READ ORIG SPANISH TEXT

World Bank issues SOS for oceans, backs alliance


USA - The World Bank announced on Friday a global alliance to better manage and protect the world's oceans, which are under threat from over-fishing, pollution and climate change. Oceans are the lifeblood of the planet and the global economy, World Bank President Robert Zoellick told a conference on ocean conservation in Singapore. Yet the seas have become overexploited, coastlines badly degraded and reefs under threat from pollution and rising temperatures. "We need a new SOS: Save Our Seas," Zoellick said in announcing the alliance. The partnership would bring together countries, scientific centers, non-governmental groups, international organizations, foundations and the private sector, he said. READ MORE


LAST WORD
REEF RESCUE ACTION ALERT
This years attempt by the Florida legislature to never let a good deed go unpunished is a renewed attack on the 2008 ocean outfall bill that outlaws the archaic practice of dumping 396,000,000 gallons a day of inadequately treated sewage into the coastal waters of southeast Florida. Last year Tallahassee heard your voices and the attempt to delay the implementation of the outfall law was never brought to a vote in the Senate. This year more of the same. This 2012 version is seeking to derail the outfall law by extending the compliance deadline by two years. Delaying reporting and other parts of the bill simply rewards counties who have done nothing since the bills passage, said DeeVon Quirolo founder and retired executive director of Key West based Reef Relief. Adding nothing has changed to justify weakening the original bill whereas the over-riding need for improving water quality for coral reefs has increased with every year. This bill has just passed the FL House and is headed to the FL Senate. BUT, THERE IS STILL TIME TO STOP IT! We are asking for your help.
READ MORE


~ If you'd like to have the last word on this or any other mangrove related topic, please send us your submission for upcoming newsletters. We'll choose one per issue to have "the last word". While we can't promise to publish everyone's letter, we do encourage anyone to post comments on our Blog at www. mangroveactionproject.blogspot.com





---
Not yet a subscriber?
Click here to subscribe.
Please pass these news alerts/ action alerts on to your own lists and contacts. Help us spread the word and further generate letters of concern, as this can make a big difference in helping to halt a wrongdoing or encourage correct action.
Share on Facebook