Written by Landry Lignabou, President of the NGO Plurmea
After its disappearance from Mondah Bay near the Akanda National Park, environmentalists drew the attention of the national community to the disappearance of the manatee from Bas-Ogooué.
In Gabon, the manatee is a species often observed in the following rivers and lagoons: Low-Ogooué, Banio, Nkomi, Iguela and Ndougou. Their disappearance from Mondah Bay and Tsini rivers is primarily due to poaching.
According to national legislation, manatees are fully protected in Gabon, with the capture and hunting of manatees strictly prohibited and any person in possession of trophies subject to a fine of roughly $10,000 and potential imprisonment.
The manatee is an aquatic mammal that lives only near coastlines and in some wetlands or rivers, almost exclusively in the intertropical belt. It is a peaceful mammal that needs water of at least 20 ° C to live. It has a mass of 400 to 550 kg, a length ranging from 2.8 to 3.0 m, and an average weight of 1775 kg. Females tend to be larger and heavier. Females begin to reproduce around the age of 7, with a long pregnancy period of about 13 months. When born, baby manatees weigh roughly 30 kg.
Much of the African manatee's diet is made up of aquatic plants. African manatees living in rivers mostly eat plants that grow on the river banks and the diet of manatees living in estuaries consists solely of mangrove trees.
To protect the African manatee, it is vital to conserve rivers, estuaries and mangrove ecosystems in Gabon.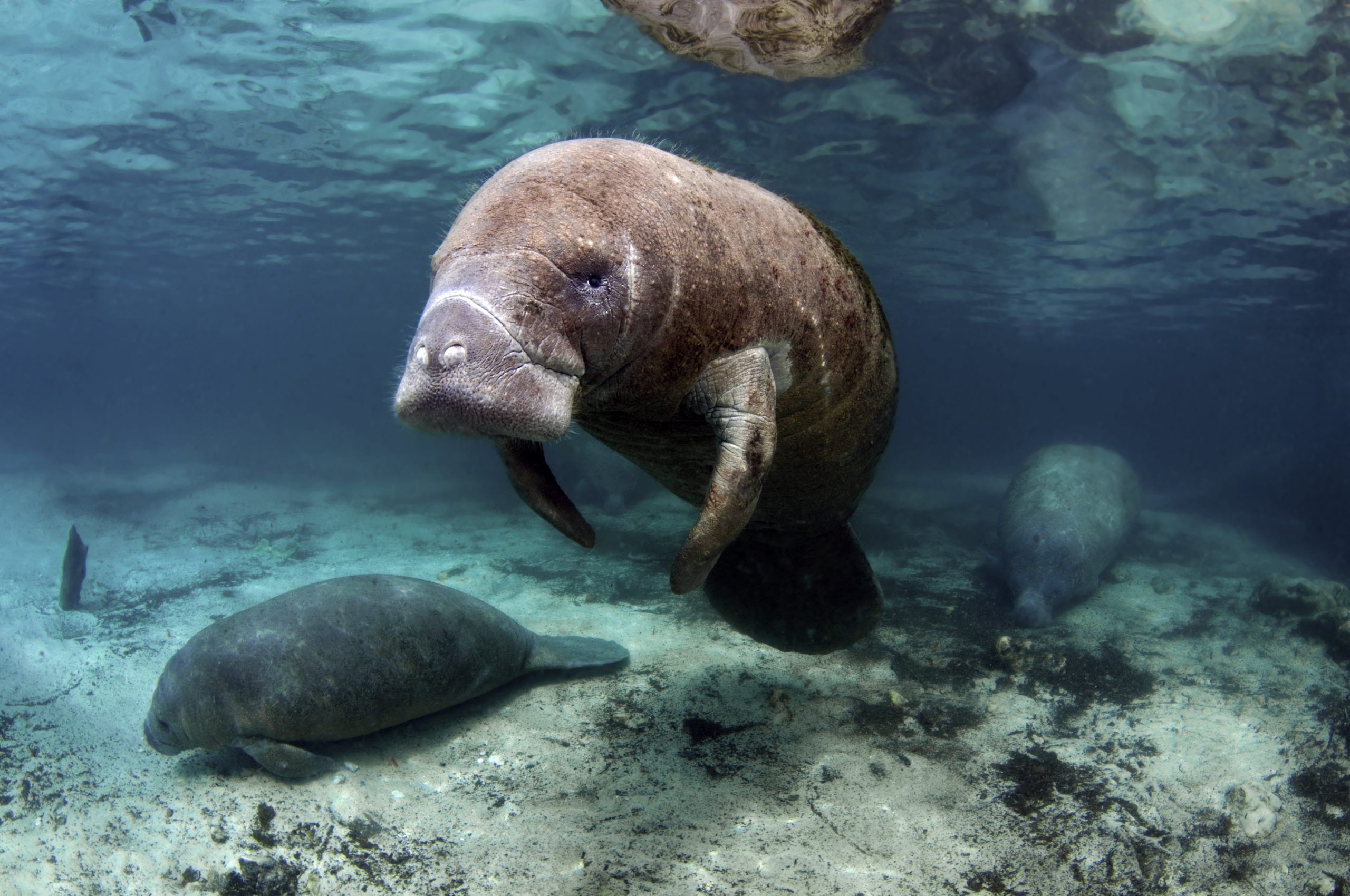 Manatees of the Crystal River by scubagreg123