Our Creative Director, Leo Thom, has been on the island of Koh Klang in Southern Thailand capturing a story of how coastal people are living with stingless bees. Stingless bees are one of the biggest pollinators of mangrove forests and people are adapting their lives so that they can harvest valuable honey and the bees can help enhance the environment.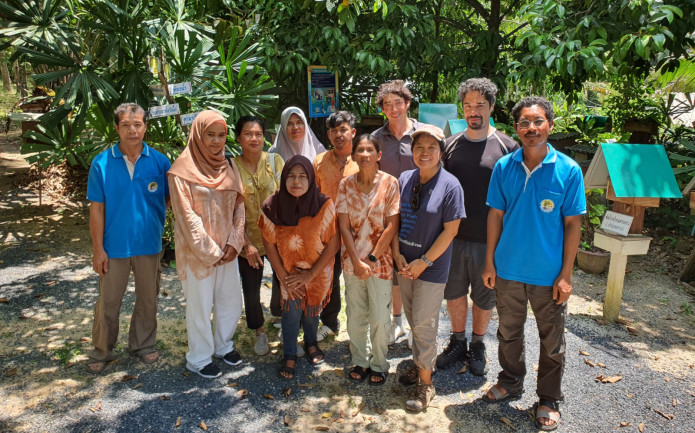 Leo and his team have now finished filming and have captured some amazing footage! Their main character is the brilliant Khun Nit who has recently come across stingless bees, and their importance to mangroves forests. These bees are living in the homes of some of her best friends and she passes on her knowledge and experience from her studies and experiences from going to see a bee-keeping village. She believes that her friends are able to gain an income from the honey and stingless bees and wants to help them. Other characters include Bang Tee, the conservation leader of Nai Nang Village who lives with a growing collection of bee boxes around his home, and Sao whose family has lived with stingless bees embedded in their bed for the last 3 years.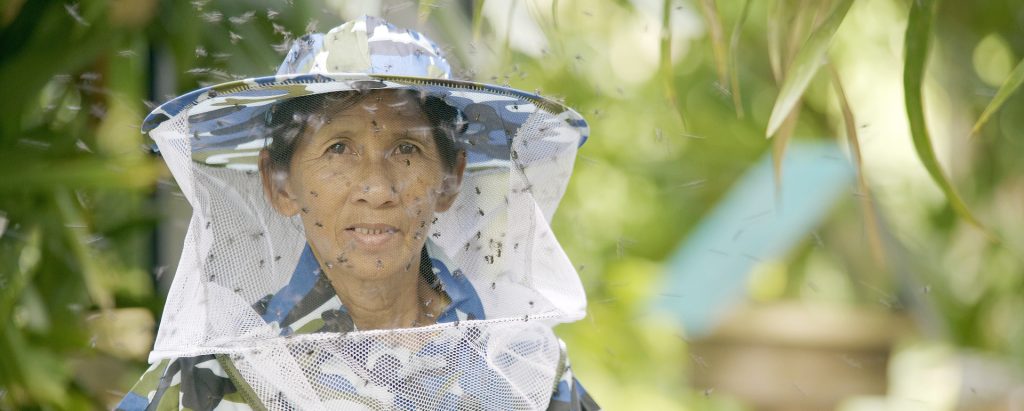 "The best part about the whole project was that we genuinely brought positive conservation impact to the people that came to collaborate with. I have worked with and filmed characters from Nai Nang and Klong Prasong since 2015, through the Mangrove Action Project, and this long-term relationship was really key to the trust that everyone had for us and the project" says Leo. "We are excited to have captured the impact the bees have had on the lives of our characters. We can't wait to start going through the footage and begin the editing process back home".