The Mangrove Education Project (MEP) is pleased to announce a grant of Euros $295,000 from the European Union, Expertise France and Resembid to complete its new curriculum of the Cayman Islands Coastal Education Guide (CEG) commenced just prior to Covid and developed and piloted during the past
year.
The project will continue the support of the Mangrove Rangers which operate through MEP, as well as research and education programs throughout the coastal lagoon which comprises the intertwined ecosystems of mangroves, seagrasses and reefs. "MEP's Marvellous Mangroves curriculum-based program – which has been taught in Cayman's schools since 2001 – will be researched, revamped and expanded to include seagrass and coral reefs," explained MEP executive director Martin Keeley. "It will be rebranded the CEG and tailored to the coastal ecology and specifics of the Cayman Islands. A number of educational guide copies will be published and made available to teachers online – using up-to-date science, including illustrations, graphics and photographs of the relevant species, features and ecosystems" he added.
Supplementary materials such as accompanying films, interactive ecology-focused stories and games, how-to videos and lesson plans are being developed to augment the in-classroom educational component and integrate with the new UK Hamilton curriculum for primary schools. Hands-on educational activities, ranging from examining specimens through magnifying lenses and microscopes, conducting tabletop experiments, to field trips to see local coastal ecosystems first-hand are being developed and tested in consultation with local teachers. Activities will be video-taped and structured as supplementary learning resources to help other teachers understand how to deliver this teaching.
Mangrove Rangers Education Manager Cassandra MacDowell explained that teachers will be trained on the implementation and delivery of the Coastal Education Guide so they can confidently teach their students with the CEG materials and run the physical activities successfully. "They will be given both a
copy of the Guide and the necessary supplementary materials. Ongoing monitoring and evaluation of the effectiveness of the Guide for teachers and students will take place to improve all elements of the product as teething issues arise," she added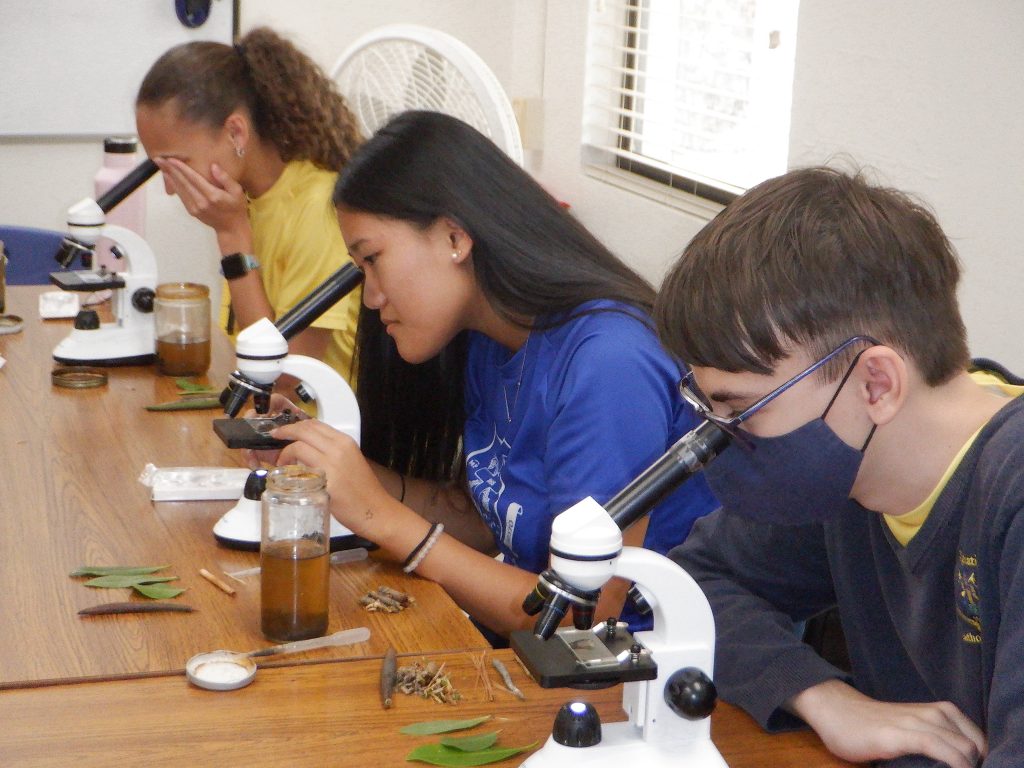 A complementary, interactive website is being developed to enhance the curriculum and teaching efficacy and monitor the children's uptake of the material. The website will include games, how-to videos, as well as a means for students and teachers to interact, enhancing monitoring and evaluation capabilities
of the educational curriculum. MEP's Mangrove Rangers will help with CEG teaching, field activities and filming of activities, ensuring all activity is well documented and illustrated.
The Rangers will also continue to monitor the islands' coastal ecosystems to determine any serious changes caused by natural and human actions, conduct awareness-raising outreach activities with local people as well as documenting the extent and general health of coastal ecosystems. Periodically, high-school students will be taken into the Central Mangroves of Grand Cayman to run small research projects and collect data from the mangroves with DOE, Cayman International School, the Cayman Islands National Trust and MEP staff. This will include a forest inventory, standard forestry measures, water quality testing and an assessment of soil carbon from soil cores.
Once the Cayman Islands version of this programme is thoroughly tested, amended as necessary and documented, copies of the CEG distributed, MEP plans to introduce the program to other Caribbean UK Overseas Territories (UKOTs) in conjunction with the local education ministries and local NPOs. Teachers would be trained on the implementation of the CEG for the different islands via the website to schools in other OCTs with coastal lagoon ecosystems established