Nai Nang village on the Andaman Coast in southern, Thailand have stepped up their mangrove restoration efforts by learning to keep new endemic species of stingless bees. 4 out of the 10 species of stingless bees live within mangrove forests and greatly improves biodiversity through pollination. Mangrove Action Project accompanied Nai Nang to Chanthaburi on a study visit so they could learn about new techniques in stingless beekeeping from experts at the Agricultural Occupation and Development Centre. There were also visits to local beekeeping groups to exchange apiculture and bee box knowledge while the women's group were taught how to make new honey based related products.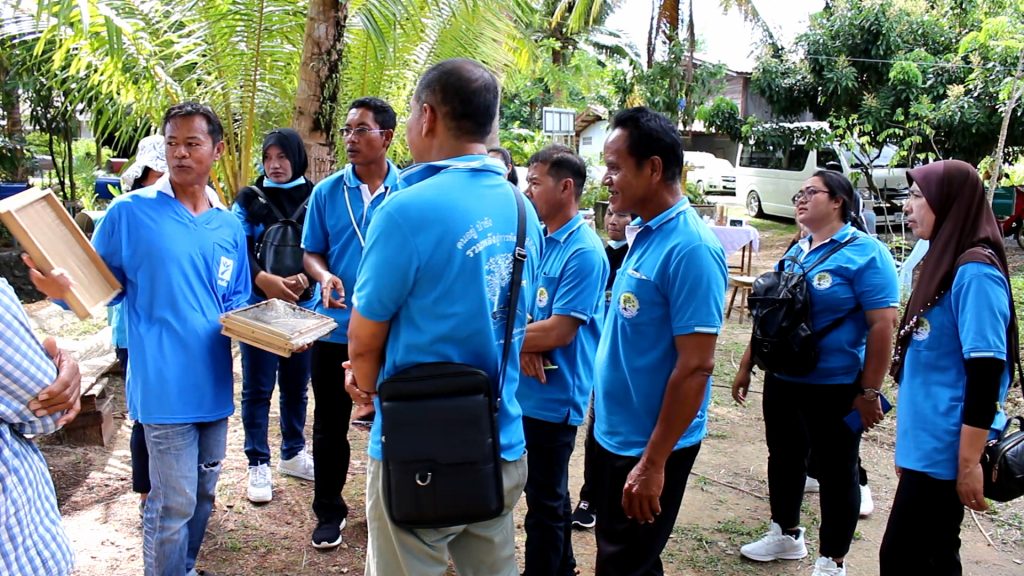 Nai Nang have been working with wild honeybees, Apis cerana, since 2014 to improve their mangrove restoration efforts and provide a suitable alternative livelihood for the villagers. They now want to improve conservation efforts further by working with new species of stingless bees. Nai Nang see the new collaboration with the stingless bees, as a way of giving back to their regenerating mangroves. These species of stingless bees live solely within mangrove forests and their foraging flight paths are more confined, meaning the little pollinators will be creating and maintaining the mangrove ecosystem, and further promoting biodiversity. On top of the essential work they do within the mangrove habitat, the honey that they produce is more valuable than the honey produced by honeybees.
Nai Nang have previously tried and failed to keep stingless bees. The conditions they need to thrive are more particular and the study visit to Chanthaburi was an opportunity to learn new techniques in keeping and rearing stingless bees, as well as finding out how they can improve the design of their stingless bee boxes and methods of extracting their limited, but valuable honey.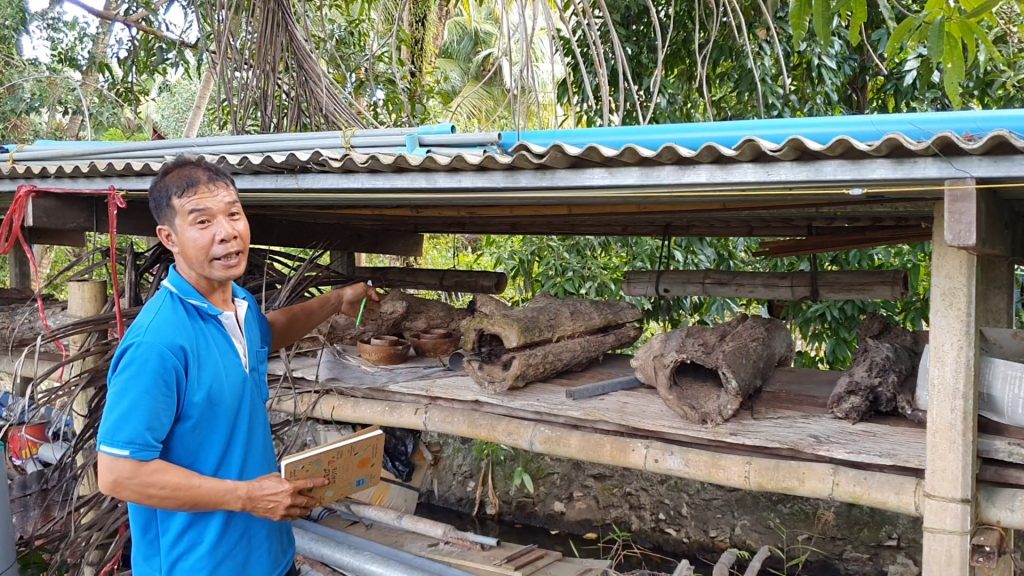 The Women's Apiculture Group, who produce honey related products from Nai Nang honey, also joined the study trip. Talks and workshops from experts in the development of beekeeping enterprises were received with great excitement, as the group were taught how to make new lotions, and balms from the honey, which also contain medicinal properties. The Apiculture Group are now experimenting and implementing their new ideas and techniques after returning to the village.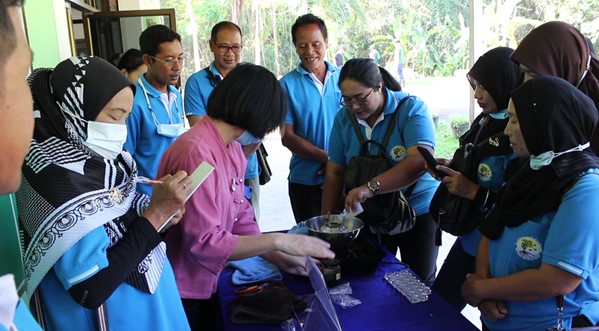 "In Chanthaburi we learnt to make new products from the honey. We will take this knowledge back to Nai Nang so that we can make and sell our own products." – Ja Wiparat Sitimani
The study tour was made possible thanks to our partners Only.One.
Find out more about the project and take action here.