Nai Nang village on the Andaman Coast in southern Thailand have started to give apiculture training to new villages nearby. The 2 villages that received training were Na Thung Klang and Klong Prasong. There are many groups and villages that want to learn about Nai Nang's Apiculture Model, but to be invited Nai Nang Apiculture Group wants to see a commitment to linking the practice with mangrove conservation. They stress that raising bees requires a good food source, which means a healthy environment, including mangroves for the coastal villages. Nai Nang then encourages the villages to stop using harmful pesticides, something they learned over time and have since seen increases in bee activity and yields. And last, to find out and work with local species of bees.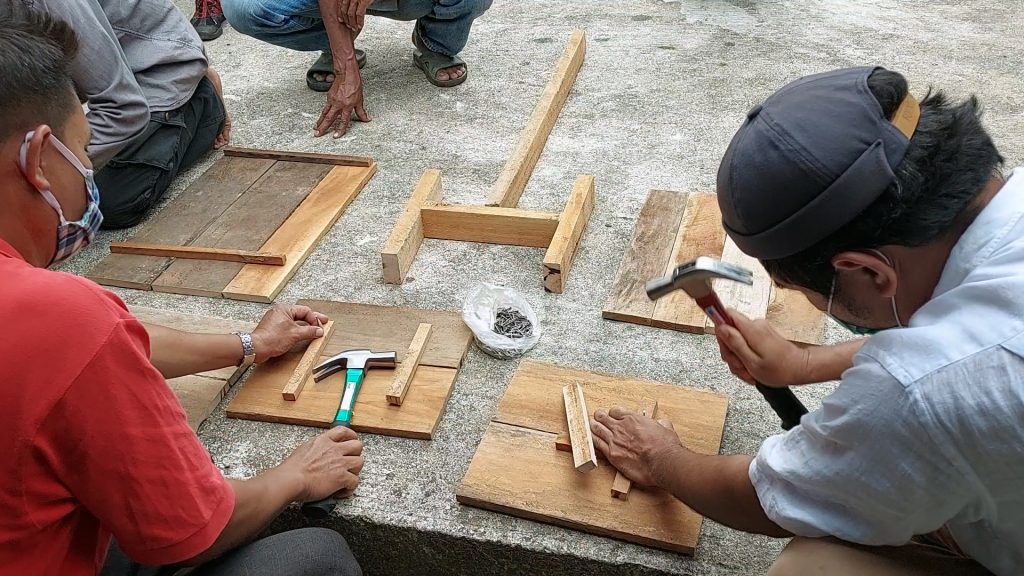 On 21st January, 10 villagers from Na Thung Klang interested in forming an apiculture group arrived at the Community Learning Center after a successful application to receive training by Nai Nang group. Initial discussions suggested their landscapes were similar and Nai Nang were impressed with their long history of involvement and commitment to conservation. It's important for villages to be able to generate an income from their conservation efforts as an incentive for moving forwards. The day started with a message about the importance of mangrove conservation and restoration. For a project to be successful, the biodiversity of the surroundings and the of banning of harmful pesticides is vital to restoring the natural food sources of the bees. The group was then broken up into bee box making workshops, honey extraction, and discussions on the structure and management of running an apiculture group. To finish, an agreement was made for the Na Thung Klang villagers to visit Nai Nang Apiculture Group in mid-February for further knowledge about group management, technical knowledge on bee keeping, and potentially on stingless bees.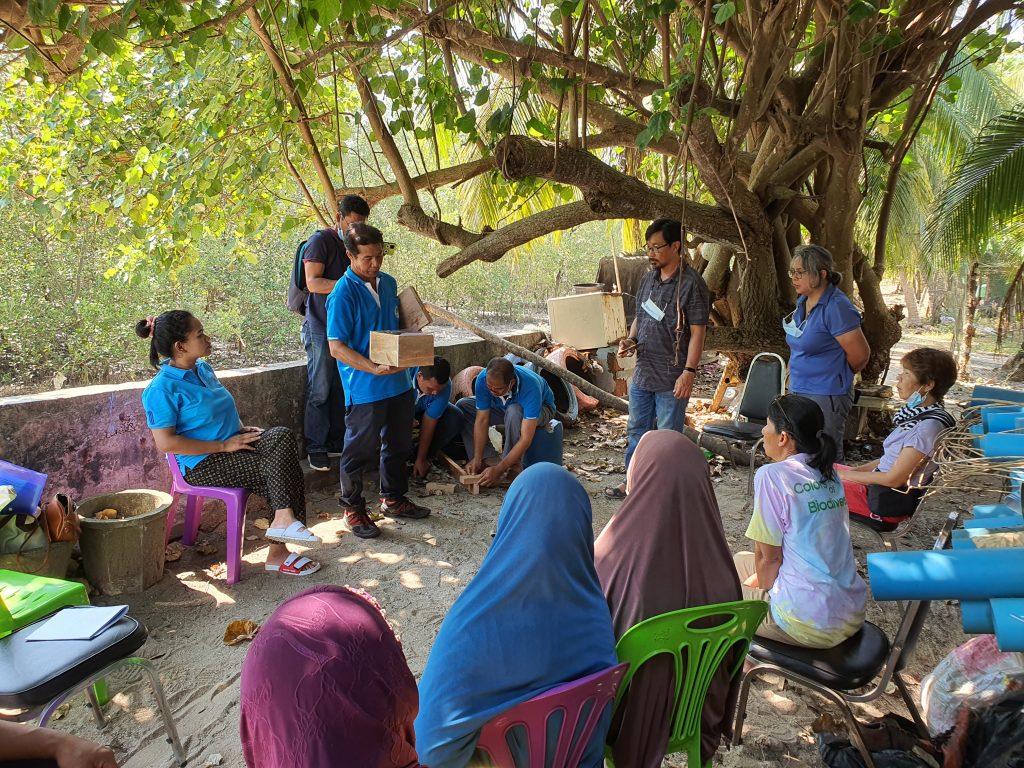 On 23rd January, members of Nai Nang Apiculture Group visited Klong Prasong on Koh Klang to share their knowledge of stingless bees to a mangrove conservation women's group. The 9 members of women's group have been involved in mangrove restoration and are now making tie dye products using mangrove bark. Koh Klang is thriving with stingless bees and knowledge shared between the two villages is resulting in plans to rehome some bees to further encourage biodiversity on the island, which will result in different products. There are further thoughts that the project and group could eventually be combined with the issue of waste management on the island for a more holistic and sustainable future.
"Since doing the beekeeping and conservation, we have realised that we're not raising the bees, the bees are raising us. The honey isn't the only thing we get from the bees. The bees help to pollinate the trees in the mangroves, and we rely on forests." – Bang Sutee Pankwan, Nai Nang Apiculture Group
Find out more about the project and take action here.