Villagers in Nai Nang have been stepping up their mangrove conservation efforts by learning to keep endemic species of stingless bees. 4 out of the 10 species of stingless bees that are native to the region along the Andaman Coast are found within mangrove forests. The Nai Nang Apiculture Group are now reintroducing these bees back into the mangroves to encourage foraging and pollination, promoting biodiversity across their regenerating forests.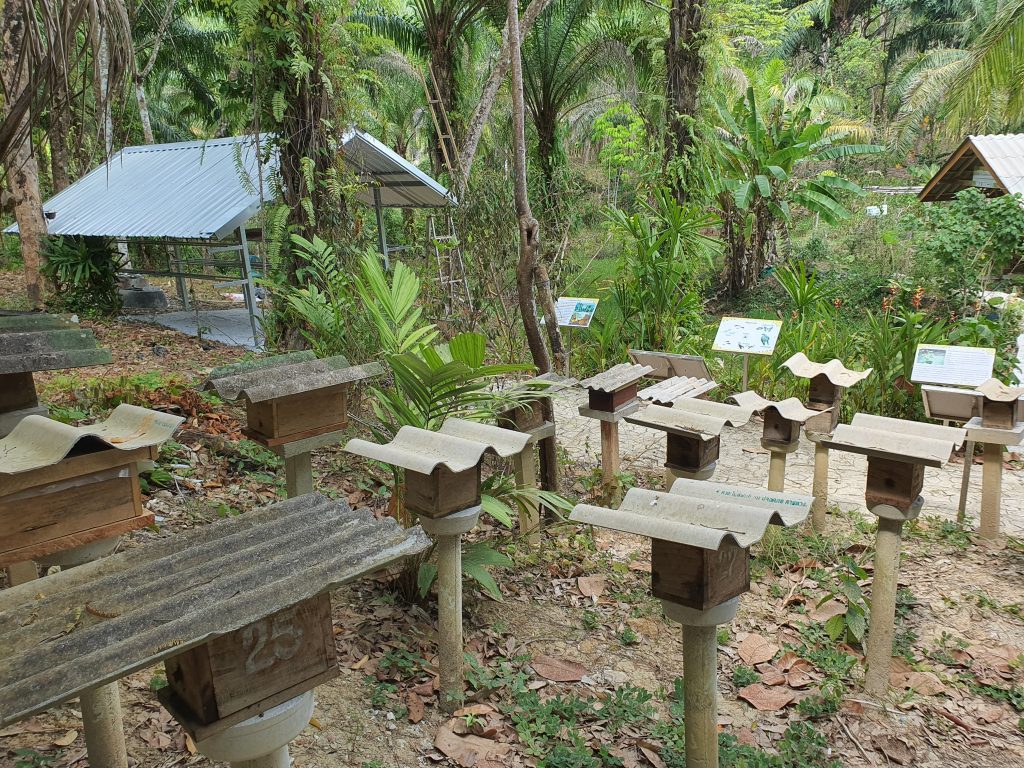 A grant from Only.One have enabled the NN Apiculture Group to learn how to keep stingless bees and provide them with the right conditions to thrive. They have recently constructed a new stingless bee shelter where the group make bee boxes and rehome the bees before reintroducing them into the mangroves. Bang Tee, head of the Nai Nang Apiculture group have confirmed the first 2 boxes, one filled with Tetragonula laevi-ceps Smith, and the other with Tetragonula pagdeni Schwarz, have been placed within the community mangrove forest, close to their mangrove restoration site. One of the boxes has been strapped to a beautiful Anvicennia marina tree where the group will monitor the bees over the coming months. They will be releasing 2 boxes into the mangroves every month, while making sure they have their own 300 metre territory to themselves.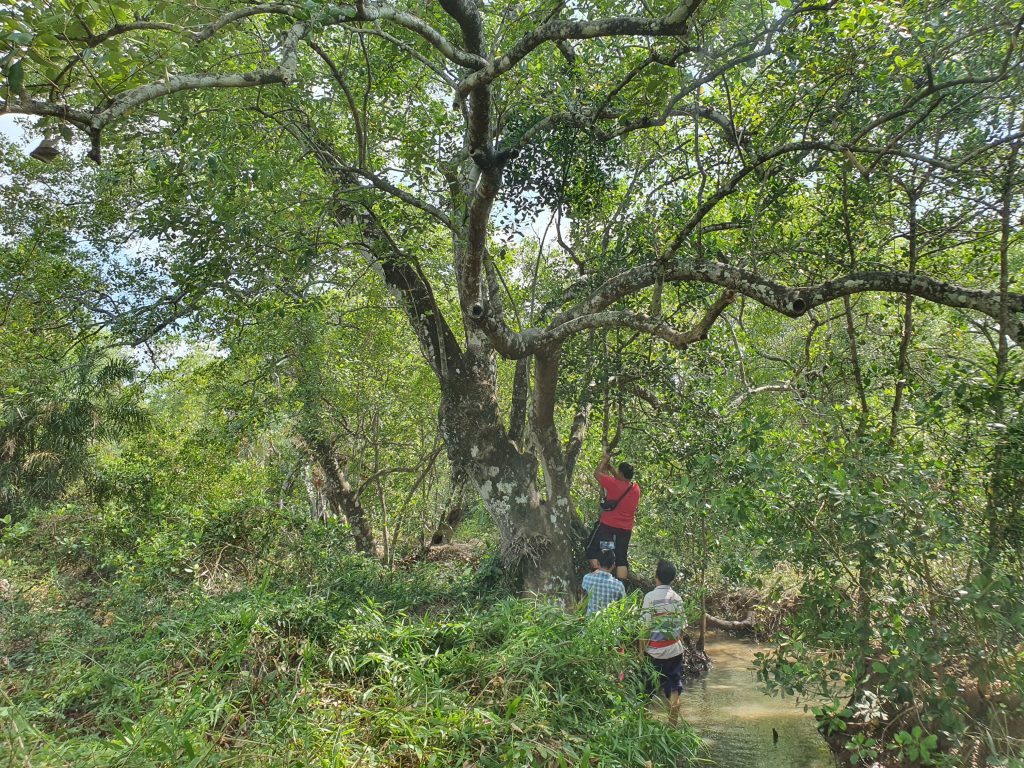 The Women's Group have also been busy developing 2 new stingless bee products, a balm and a body lotion, which contain propolis extract that the bees produce. Propolis and its extracts have numerous medicinal properties and health benefits. Recently 25 girls from Nai Nang School came to visit the Apiculture Centre to learn about the important relationship between bees and mangrove conservation. The Women's Group spent the afternoon teaching them about the honey and showing them honey related products they are making.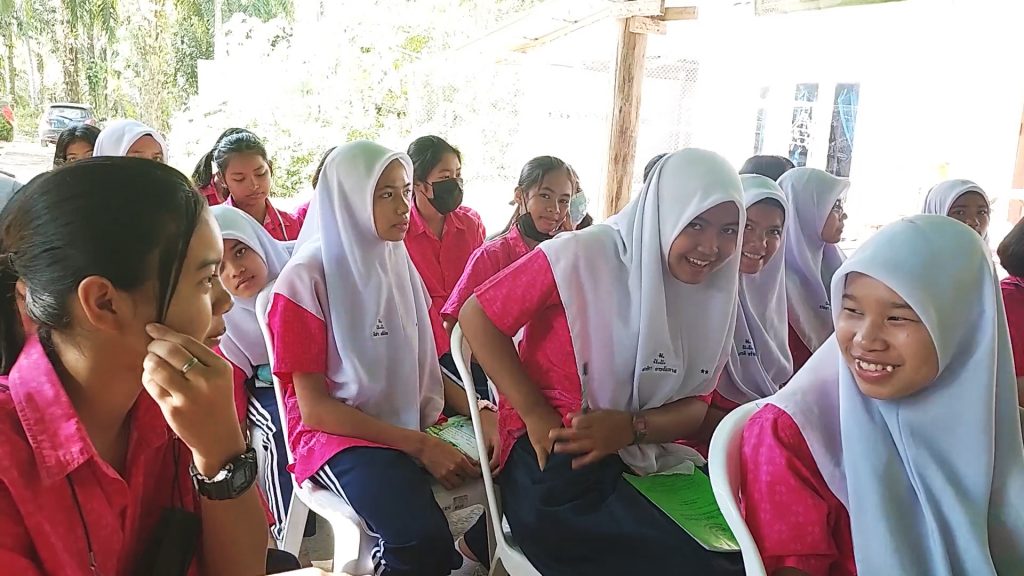 Since Nai Nang visited Klong Prasong to exchange information about bees, the village have formed a women's bee group so that they too can improve their relationship with mangroves and the bees. The group have decided to work with stingless bees that are abundant in the area, as they also like the idea that they won't be stung. Nai Nang are planning another trip for more stingless bee training.
The village of Na Thung Klang returned to Nai Nang to gain more apiculture training so that they too can improve their livelihood and environment through bee-keeping. Utilising their new bee box making skills they recently felled a dead tree in the village and constructed wood boards, ready to be made into new boxes. Na Thung Klang failed previously in keeping Apis cerana honey-bees but they are hoping that it will be a success this time with the new knowledge and skills they are attaining from Nai Nang.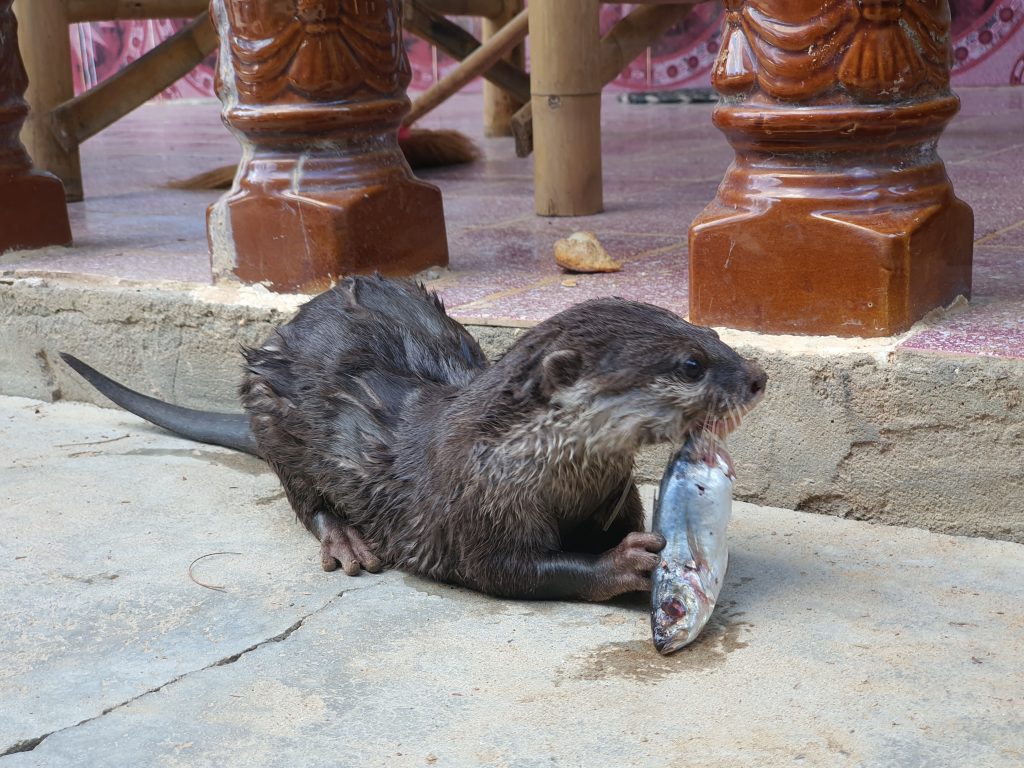 Villagers recently found and adopted a baby otter and have been giving it swimming lessons and teaching it to catch fish. Do get in touch if you have experience or ideas about how best to handle the creature, who is now biting, before attempting to release it back into the wild.
Find out more about the project and take action here.