In 1992, Alfredo Quarto joined forces with Ian Baird and Pisit Charnsonah to officially launch Mangrove Action Project (MAP). What started 30 years ago as an associate group under the umbrella of Earth Island Institute, has now grown into an independent non-profit and an award-winning organization working to protect and restore mangroves all over the world.
To celebrate this milestone, Alfredo took a moment to reflect on the last 30 years—how it all started, the legacy, and the future of MAP.
What inspired you to form MAP?
I first stumbled upon mangrove forests and the shrimp aquaculture industry that threatened them back in March 1992. I was traveling in southern Thailand visiting several fishing communities located along the Andaman Sea for an article I was writing for Cultural Survival Quarterly Magazine. I noticed a common thread of problems faced by the fisherfolk I interviewed. Outside investors were ruining their lands and livelihoods by cutting mangroves to make way for shrimp farms, devastating their local fishery and agriculture.
One village headman spoke about the shrimp farms that threatened Andaman fishing communities. His father had been murdered by the shrimp mafia because he'd opposed their cutting mangroves. At one point he spoke with deep emotion, saying:
"If there are no mangrove forests, then the sea will have no meaning. It is like having a tree with no roots, for the mangroves are the roots of the sea."
His words inspired the creation of the Mangrove Action Project (MAP).
After this interview, I joined forces with Ian Baird and Pisit Charnsonah to form an NGO to take on the mangrove issues on a global scale. Ian and I co-directed MAP after it became an associate group under the umbrella of San Francisco-based Earth Island Institute in 1992, and later in 2006 MAP became an independent NGO with our own 501 (c) 3 nonprofit designation.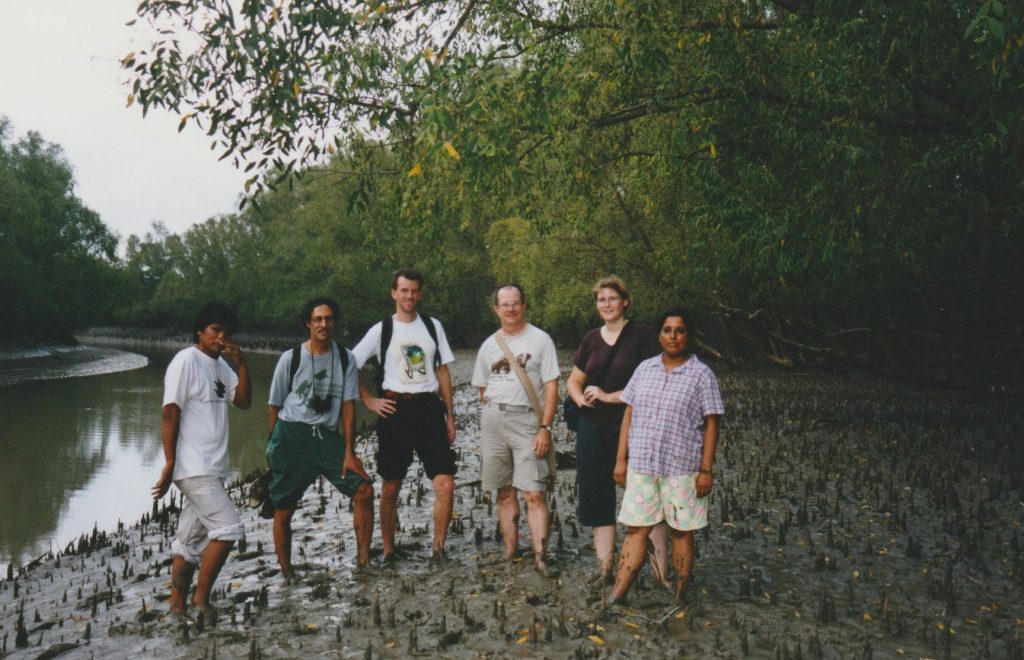 Alfredo with Jim Enright and anti-shrimp campaigners in the Sundarbans Mangrove Forest, Bangladesh, 2000
When you started MAP, did you think you would be here 30 years later?
We started out as a global network building up members each year, steadily growing globally. I had no idea how long I'd be with MAP, and many times we were near totally broke. I did not take a salary for my work with MAP for the first three years, then took a very modest salary to survive. Three or four times I had to go on unemployment while still working as a full-time volunteer to keep MAP going. So, in short, it was always a year to year, day to day existence!
What are your highlights from MAPs 30 years?
There are too many to count but visiting local NGOs and communities and getting my feet muddy in so many different places. Getting my first articles accepted in various magazines and newspapers, speaking at many conferences, traveling, and meeting some amazing NGO leaders from the Global South, including Pisit, Banka Bahery Das, Vandama Shiva, Khushi Kabir and Jorge Varela, and working with some great MAP colleagues. After the 2004 tsunami, being interviewed by 30 different radio stations in the US and Canada in three to four days' time to talk about the importance of mangroves, seeing mangroves finally gaining recognition. And, of course, riding in circles around Grand Bahamas with Laura Michie at the helm!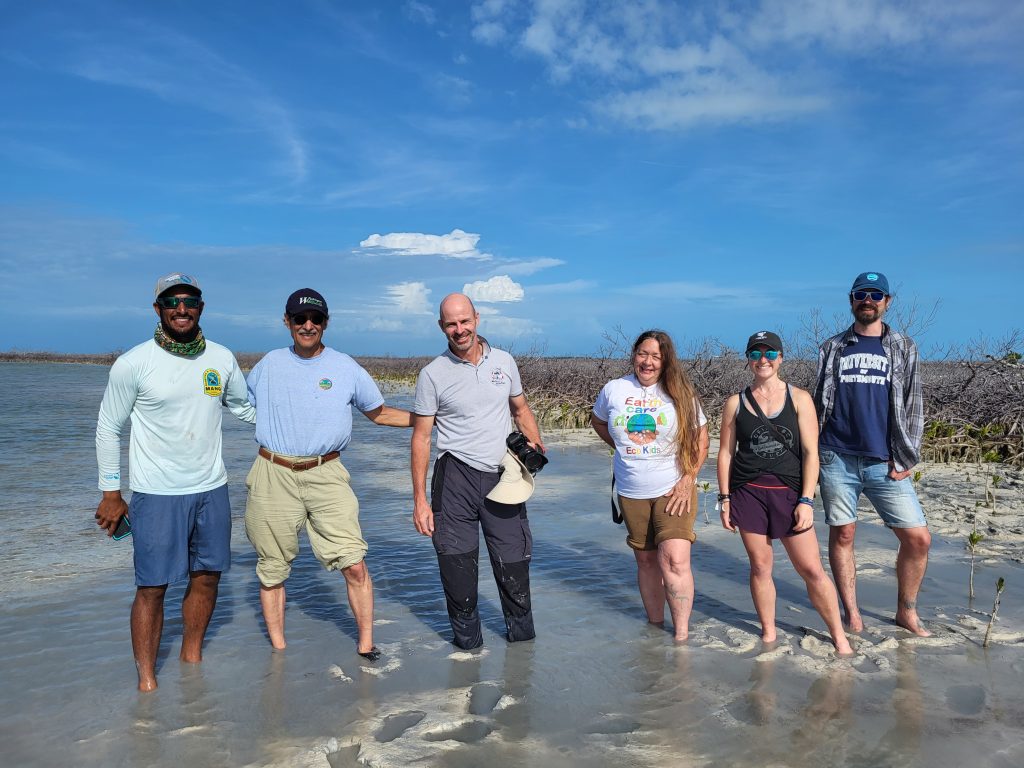 MAP Team (Alfredo 2nd from left & Dom Wodehouse 3rd from left) with colleagues at MAPs mangrove restoration workshop in the Bahamas, 2022
What do you think has been the biggest challenge?
MAP has always had an uphill struggle to gain support, mainly because we were so new, small, and poor financially, it was a tightrope walk to survive. Mangroves were not well known or much appreciated from 1992- 2005, and it was difficult to find public interest and funding support. After 2004 tsunami, more attention came to mangroves, and then climate change added to mangroves becoming more well-known. Without enough funding, MAP could not grow, and only a few staff stayed the course.
What impact do you hope MAP can have in the next 30 years?
Restore and Conserve more mangroves, while promoting the rights of local communities and indigenous people to manage or co-manage their mangrove coastal areas. Educate a wider public globally to better understand the importance of conserving and restoring mangrove wetlands.
What is your one piece of advice for anyone interested in protecting and restoring mangroves?
Greatly reduce your consumption of shrimp and products containing palm oil, and convince others to do the same