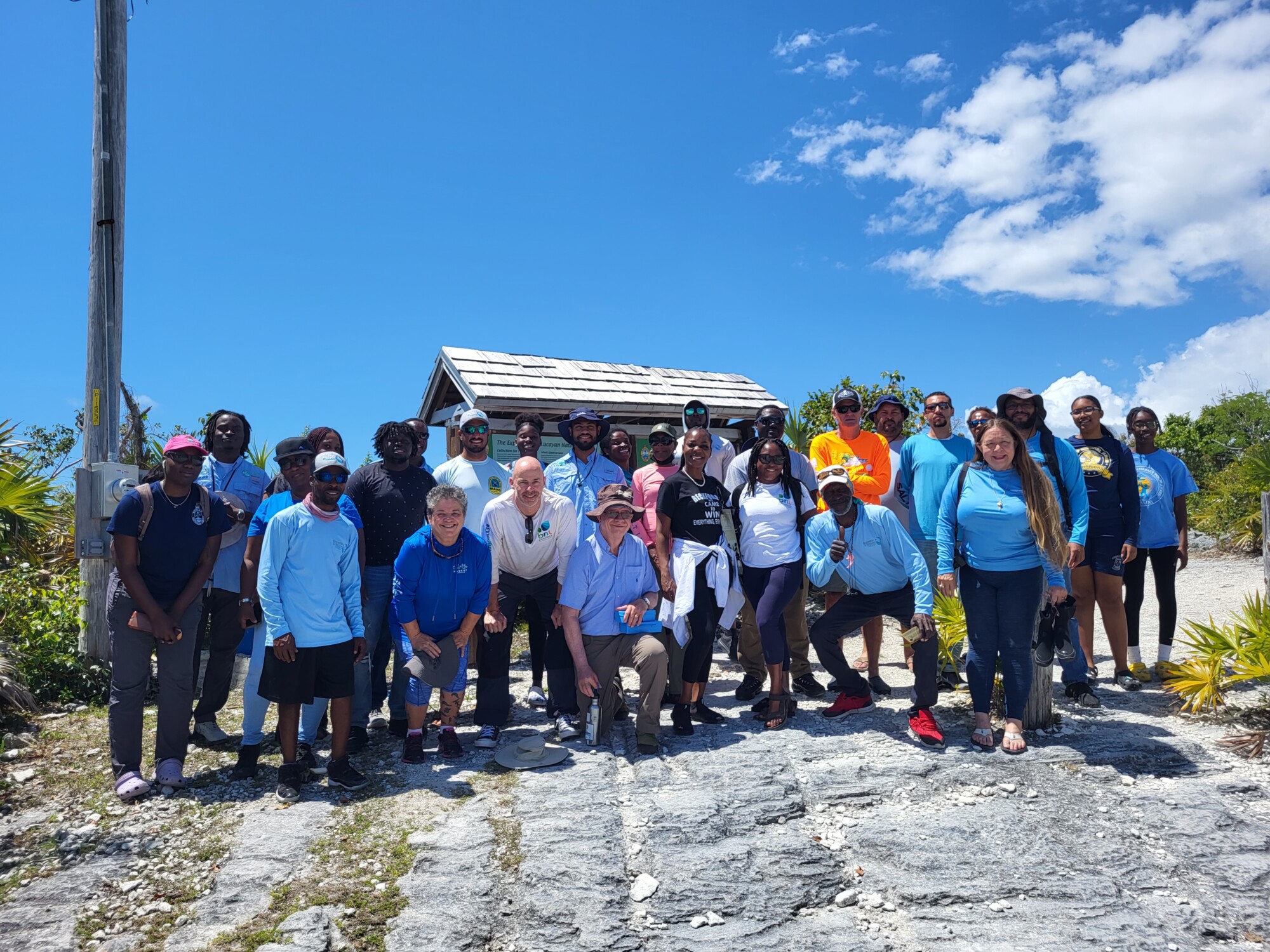 Blog
Supporting Mangrove Restoration Efforts in the Bahamas
The MAP team have recently been to the Bahamas to teach two mangrove restoration workshops. The first workshop was on Andros Island as part of the Davis Creek Mangrove Restoration Project under the GEF funded Bahamas Pine Islands Project. The workshop focused on best practices in mangrove management and restoration and introduced the relevant mangrove ecology and science that underpins ecological mangrove restoration.
The second workshop was on Grand Bahama for the Bonefish and Tarpon Trust (BTT) and Waterkeepers Bahamas (WKB), who are collaborating with numerous partners to kickstart recovery of mangroves in Grand Bahama and Abaco since Hurricane Dorian in 2019. So far, BTT and WKB have planted 48,000 red mangroves between the two islands. This workshop aimed to build capacity for stakeholders involved in the projects and to support the planting and restoration efforts.
Mangroves are incredibly important to the Bahamas due to their ability to protect against coastal erosion and provide a buffer against strong winds and storms. They are home to many marine species that are important to local fisheries and the tourism industry. However, the mangroves are facing a range of threats, including, pollution, coastal development, and encroachment. In addition, rising sea levels, storms, and other climate-related impacts are putting additional pressure on these ecosystems. Degradation of mangroves in the Bahamas could have serious consequences for both the island and the wider Caribbean region, which is why the work being done to restore them in so vital. By building capacity and teach best practices in mangrove restoration, the MAP team hope to improve the efforts to bring back these vital forests.
Related Posts
Read more about MAP turns 30

Blog

MAP turns 30

Meet Some of the Map Team as we Celebrate our 30th Anniversary HESPER KOHLER Development Associate Tell us a little…

Read more about MAP in El Salvador

Blog

MAP in El Salvador

Earlier this year, the MAP team visited the Bay of Jiquilisco to follow-up on some mangrove restoration training they provided…

Read more about Coastal Lagoon Education Guide

Blog

Coastal Lagoon Education Guide

The Mangrove Education Project (MEP) launched its new curriculum of the Cayman Islands Coastal Education Guide (CEG) at a Cayman…